Iran calls for expanding banking ties with Indonesia
September 14, 2018 - 21:10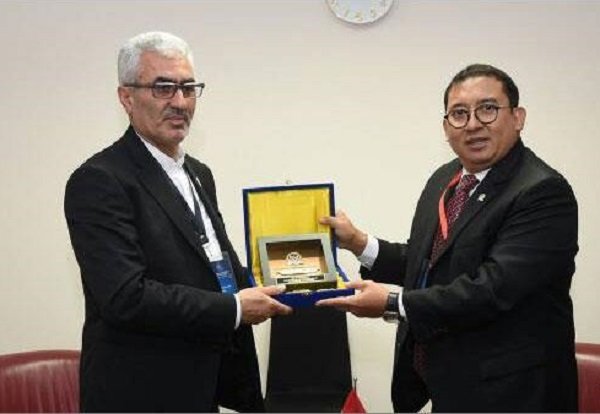 TEHRAN – Nourmohammad Torbatinejad, an Iranian MP, has called for expansion of banking ties between Iran and Indonesia.
"Expansion of banking relations will lead to boost in economic ties," he said during a meeting with Fadli Zon, the deputy speaker of the Indonesian People's Representative Council, in Bali on Thursday.
Torbatinejad also condemned the U.S. unilateral withdrawal from the 2015 nuclear deal and expressed hope that Washington's pressure against Iran would not affect ties with Indonesia.
Zon, for his part, called for expansion of relations.
U.S. President Donald Trump withdrew Washington from the nuclear deal, officially known as the Joint Comprehensive Plan of Action, on May 8 and ordered restoration of sanctions against Iran.
The first batch of sanctions was snapped back on August 6. The second batch will be restored on November 4.
Back in May, U.S. Secretary of State Mike Pompeo said that Washington will apply economic and military pressure against Iran and will impose "the strongest sanctions in history" on the Islamic Republic.
Europe is expected to present its practical package to preserve the JCPOA before the second round of U.S. sanctions start in November.
NA/PA