General suggests close ties with the East to offset sanctions
September 30, 2018 - 22:13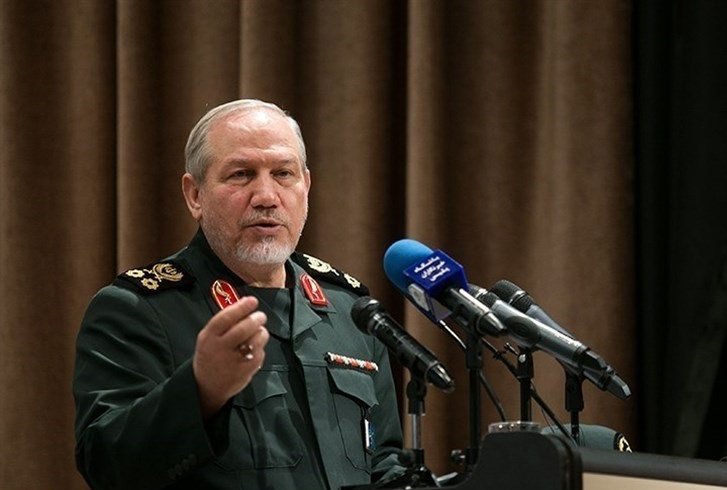 TEHRAN - Yahya Rahim Safavi, a top military adviser to the Leader, suggested on Sunday that Iran should expand relations with the Eastern bloc in order to counter the U.S. sanctions.
"We should not just look at the 4+1 countries. The 15 countries neighboring to us have very good capacities in economic and political diplomacy. As Leader of the Islamic Revolution [Ayatollah Seyyed Ali Khamenei] has remarked, our view should be on the East instead of the West. We should have our economic and political diplomacy based on expanding relations with the Eastern bloc's countries," he said during a speech at the Atomic Energy Organization of Iran.
The 4+1 countries is a reference to the remaining parties to the 2015 nuclear deal with Iran which includes four permanent members of the UN Security Council (France, Britain, Russia and China) plus Germany.
General Rahim Safavi particularly attached great importance to expansion of ties with Russia and China.
The former IRGC chief, who now teaches geopolitics at Shahid Beheshti University, also said that Iran should become a permanent member of the Shanghai Cooperation Organization.
'U.S. is really the enemy of Iran'

The top military advisor to the Leader also said there are certain people who do not consider the U.S. "enemy", but the U.S. is really enemy to the Iranian people.
U.S. President Donald Trump withdrew Washington from the nuclear deal on May 8 and reimposed sanctions against Iran.

The first batch of sanctions was snapped back on August 6 and the second batch will be reimposed on November 4.
U.S. Secretary of State Mike Pompeo said in May that the U.S. will apply economic and military pressure against Iran and will impose "the strongest sanctions in history" on the Islamic Republic.
Trump exited the nuclear accord despite the fact that it has been endorsed by the UN Security Council resolution 2231.
'Different views should not affect economic strategy'
Rahim Safavi suggested that the Iranians should unitedly help to confront the economic war waged against the country by the Trump administration.
"All should get united and counter the threats unitedly in order to be successful. We should be united in decision making. Certain ones do not consider the U.S. enemy, but the U.S. is really enemy to the Iranian people. We should not let different views affect our economic strategy," he said.
"Enemies sought to impose military war in the past and today, they seek to impose economic war and psychological warfare," he said.
Elsewhere, the said that the U.S. unilateralism will face defeat.

NA/PA