Sanctions should turn into opportunity, Shamkhani says
September 10, 2018 - 20:39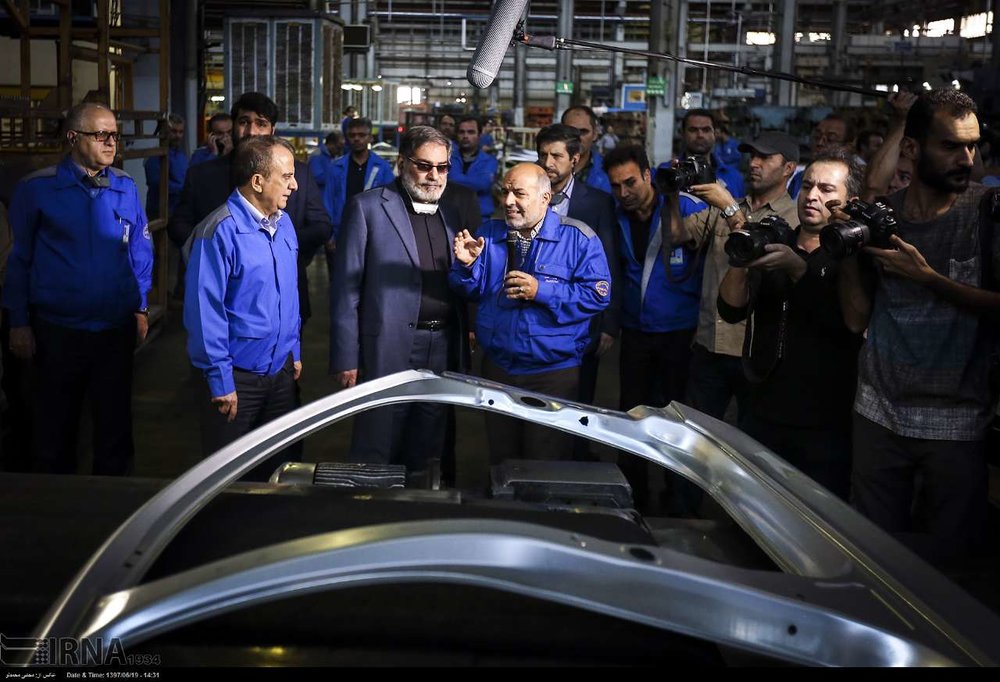 TEHRAN - Ali Shamkhani, secretary of the Supreme National Security Council, said on Monday that sanctions should be turned into opportunities by tapping domestic capacities.
"Our enemies, especially the U.S., have put the issue of imposing sanctions against the country's economy and industry on agenda. So, our domestic capacities should be activated," he said during a visit to the Iran Khodro auto company.
Enemies have targeted Iran's economy and production sector, the security chief noted.
However, he said, Iran will disappoint the U.S. through taking economic and political actions to make the strategy of imposing sanctions "ineffective".
U.S. President Donald Trump withdrew Washington from the 2015 nuclear deal on May 8 and ordered restoration of sanctions against Iran.
The first batch of sanctions was snapped back on August 6. The second batch will be restored on November 4. The November sanctions target Iran's central bank and oil exports.
Back in May, U.S. Secretary of State Mike Pompeo said that Washington will apply economic and military pressure against Iran and will impose "the strongest sanctions in history" on the Islamic Republic.
'SNSC has formed anti-corruption committee'
Shamkhani also said that a committee has been formed in the Supreme National Security Council to counter corruption.
"Recently, we activated the committee of fighting corruption to help the Judiciary fight seriously against corruption," he stated.
NA/PA