United Iran will get past problems, Rouhani says
August 25, 2018 - 22:2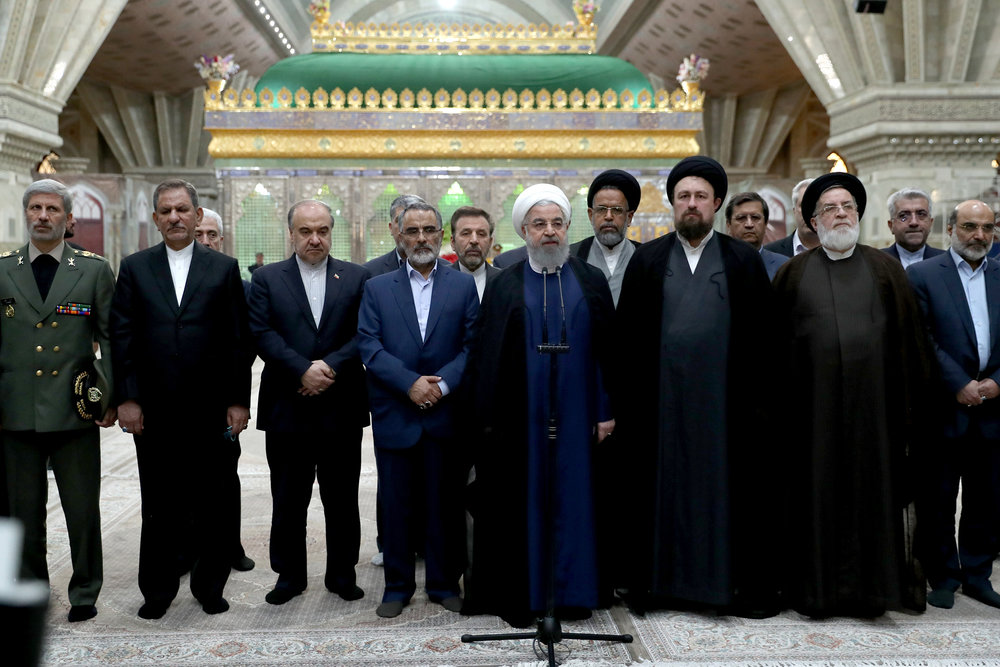 TEHRAN – Iranian President Hassan Rouhani said on Saturday that the country will pass through problems with unity and resistance.
"Undoubtedly, we will pass through all problems with unity," he said at the ceremony of renewing allegiance to Imam Khomeini's ideals.
He noted that the country is currently through difficult times and attached great importance to unity.
"On the path of the revolution's great causes, we are all together and stand beside each other. Resistance against the problems and the enemies' conspiracies is everybody's duty," he added.
U.S. President Donald Trump signed an executive order, re-imposing first batch of sanctions against Iran earlier in August.
The second batch sanctions will be snapped back on November 4.
The re-imposition of sanctions came after withdrawal of the U.S. from the Joint Comprehensive Plan of Action on May 8.
Back in May, U.S. Secretary of State Mike Pompeo said that Washington will apply economic and military pressure against Iran and will impose "the strongest sanctions in history" on the Islamic Republic.
Iranian officials have said the U.S. actions equal an "economic war" on the country.
Iranian Foreign Minister Mohammad Javad Zarif announced in July that Iran has filed a lawsuit against the U.S. at the International Court of Justice over its move in re-imposing unilateral sanctions.
The ICJ issued a statement in July, announcing that a hearing on Iran's lawsuit will be held in August.
The statement said that the ICJ is scheduled to hold hearings from Monday 27 to Thursday 30 August.
In an interview with ICANA published on Friday, Zarif said, "We believe that the lawsuit is totally legal and we hope that the court would rule in favor of Iran."
NA