La police fail Iran embassy
September 15, 2018 - 20:30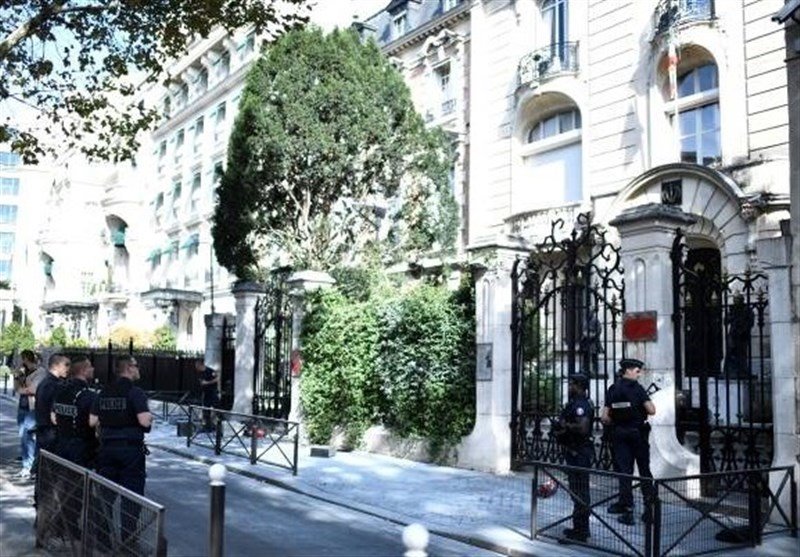 TEHRAN – The French police failed to act swiftly to protect Iran's diplomatic grounds when Komola terrorists assaulted the Iranian embassy in Paris on Friday.
"Unfortunately, the French police forces were not present when assailants affiliated to a terrorist group attacked the embassy. The issues of attack and the police force's slow reaction are under investigation," Iranian Foreign Ministry spokesman Bahram Qassemi complained on Saturday.
Police were slow to make it to the location following a call from the Iranian embassy reporting assailants had attacked the diplomatic ground, burning Iran's flag and throwing stones at the building and causing damage.
Qassemi said that the host country is responsible for security of the diplomatic missions and called for necessary actions to protect Iran's embassy in Paris.
He noted that after numerous attempts by the Iranian side to follow up the issue, a number of assailants were arrested by the police.
The Foreign Ministry spokesman also urged French authorities to prosecute and punish the perpetrators and declare the proceedings.
According to Press TV, Iran's embassy in Paris came under attack by Iraq-based anti-Iran terrorists after the Islamic Revolution Guards Corps fired missiles at terrorist commanders in the Iraqi Kurdistan region.
NA/SP