Iran strongly condemns attack on its embassy in London
March 10, 2018 - 18:14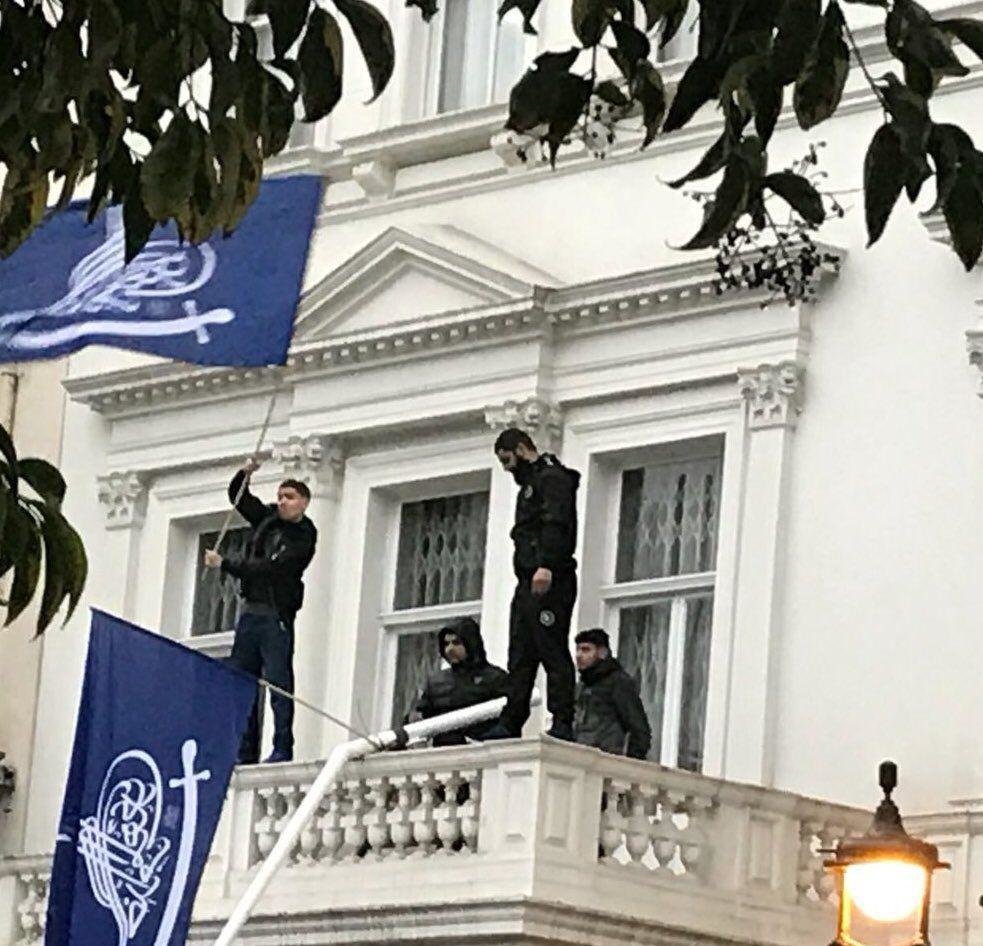 TEHRAN – The Iranian Foreign Ministry has strongly condemned attack on its embassy in London, calling for actions to counter the assailants.
"Dr. Araqchi, deputy Foreign Minister for Political Affairs, immediately voiced the Islamic Republic of Iran's strong protest to British Ambassador to Tehran [Nicholas Hopton] and called for full protection of our country's diplomats in London and also asked for police's immediate action against the assailants," Foreign Ministry spokesman Bahram Qassemi said on Friday.
Qassemi said that the British ambassador to Tehran expressed his government's apology for the incident.
Four people climbed on to a balcony of the Iranian embassy in London on Friday and took down the Iranian flag.
Iranian Ambassador to London Hamid Baeidinejad, confirming the assault in a post on Twitter on Friday, said the assailants were carrying knives and sticks and chanted slogans against Iranian officials and using bad language against Abu Bakr, Umar, Uthman (the caliphs of Mecca) and Aisha, the wife of Prophet Mohammad (S).
He tweeted on Saturday, "The group attacking the Iranian Embassy in London represents an extremist Shia community. They have a sectarian interpretation of Shia and insist on insulting the grand Sunni leaders. The UK government however has an unwavering commitment to assure the inviolability of the Embassy."
The assailants were arrested after around three hours.
Iranian government spokesman Mohammad Baqer Nobakht also condemned the attack.
"The issue that a number of armed people illegally enter a place which should be protected by the country based on the international regulations and the police counter them a few hours later shows violation of the law. The Islamic Republic of Iran will give a firm response," he told reporters.
Ali Akbar Velayati, a top foreign policy adviser to the Leader of the Islamic Revolution, said on Saturday that the British government should be accountable to Iran for the attack.
"The British government and police could prevent a few number of mobs from attacking Iran's embassy and should be accountable for this," he said.
NA/PA