Britain playing 'Ping-Pong game' over Iran's embassy attack: Iran
March 12, 2018 - 21:54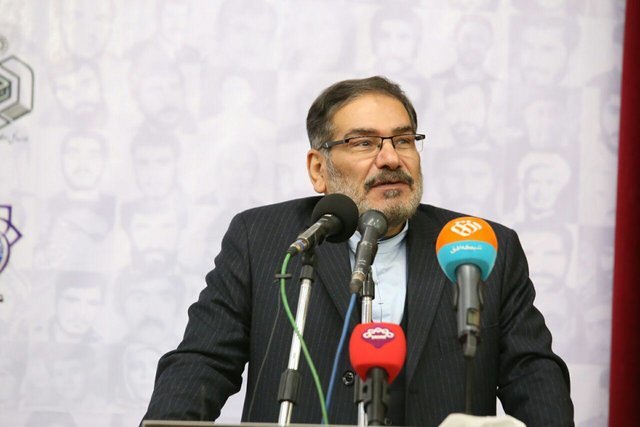 TEHRAN - Secretary of Iran's Supreme National Security Council Ali Shamkhani said on Monday that the British government played "Ping-Pong game" over attack on Iran's embassy in London.
"This was a Ping-Pong game devised by the British government at the same time when the leader of a regional country traveled to London," ISNA quoted him as saying.
He added that the attack on the Iranian embassy was an effort by London to "appease" Saudi Arabia for purchasing British arms.
Four people, who were members of the Shirazi cult, climbed on to a balcony of the Iranian embassy in London on Friday and took down the Iranian flag.
Iranian Ambassador to London Hamid Baeidinejad said that the assailants were carrying knives and sticks and chanted slogans against Iranian officials and using bad language against Abu Bakr, Umar, Uthman (the caliphs of Mecca) and Aisha, the wife of Prophet Mohammad (S).
The assailants were arrested after around three hours.
Saudi Crown Prince Mohammed Bin Salman's visit to London ended on Friday. During the visit, huge deals were signed between the two countries.
According to The National, the two countries also agreed a long-anticipated deal for 48 Eurofighter Typhoon fighter jets, worth some $6.9 billion.
In an interview with IRNA on Sunday, Ambassador Baeidinejad said that the British police should explain the reason behind releasing the assailants on bail.
He also said, "The Shirazi cult has a Hussainiya in Britain that for its construction a high amount of money has been spent. They hold regular meetings in the Hussainiya. The British security forces should definitely be informed about their political and ideological plans."
Ali Akbar Velayati, a top foreign policy adviser to the Leader of the Islamic Revolution, said on Saturday that the British government should be accountable to Iran for the attack.
NA/PA