Leader: Hireling hard-hearted terrorists are linked to hypocrites claiming human rights
September 22, 2018 - 20:26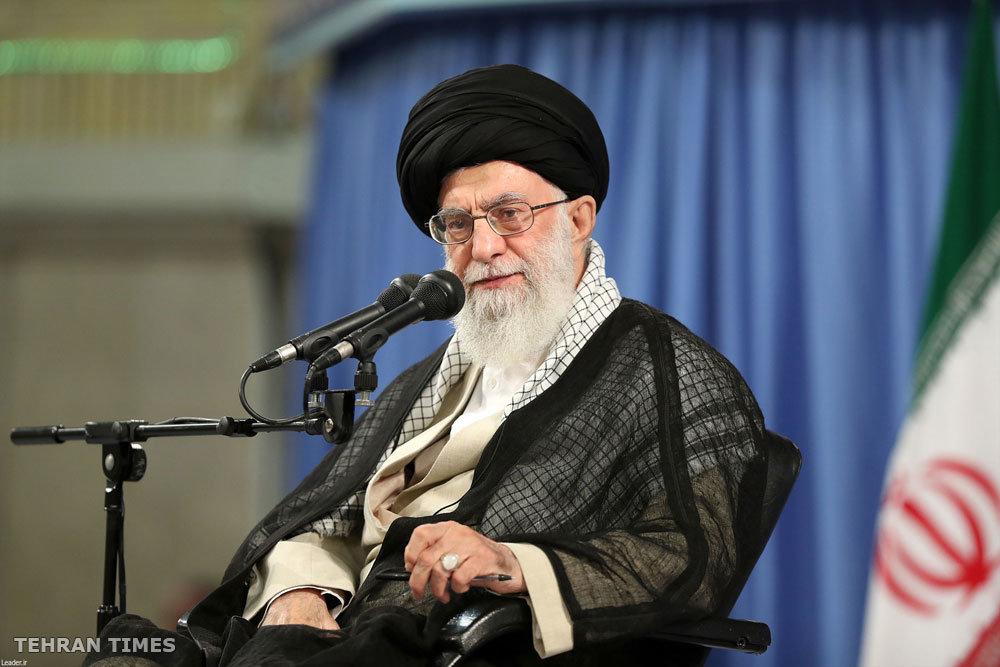 TEHRAN – The Leader of the Islamic Revolution issued a statement denouncing the Saturday terrorist attack in Ahvaz which took the lives of 25 people including women and children.
Expressing sympathy with the bereaved families, Ayatollah Ali Khamenei said the attack, carried out by "hireling terrorists," once again proved the "cruelty" of the enemies of the Iranian nation.
"These cold-hearted mercenaries who fire at women, children and innocent people are affiliated to those lying and hypocrite pretenders who keep talking about human rights," the Leader remarked.
"Their crime is the continuation of the American-assigned governments in the region whose objective is to wreak insecurity in our dear country."
Ayatollah Khamenei also ordered intelligence services to pursue the case swiftly and thoroughly and bring the perpetrators to justice.
SP/PA