Rouhani: Iran to declare its policies at UN
September 24, 2018 - 20:8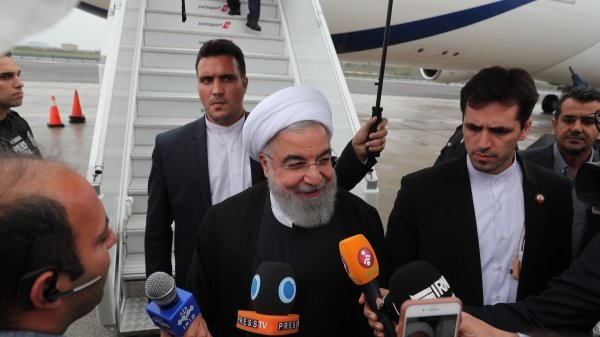 TEHRAN – Iranian President Hassan Rouhani said on Sunday that Iran seeks to declare its policies at the 73rd session of the UN General Assembly.
"Our purpose is to express the Islamic Republic of Iran's policies to the world in the upcoming meetings," he said upon arrival in New York.
He also said that the U.S. has violated its commitments under international agreements, especially its exit from the 2015 nuclear deal, and the UN summit provides an opportunity to discuss Washington's violations in a better way.
Before departure to New York, he said that the current U.S. administration has adopted a unilateral and "extreme nationalistic ideologies" and in such a situation Iran has many things to say at the UN General Assembly.
Rouhani plans to deliver speeches at the UN on Tuesday.
He is also scheduled to give a lecture at a ceremony marking the memory of Nelson Mandela and meet a number of U.S. intellectuals in the area of foreign policy, Tasnim reported.
Rouhani is also scheduled to give an interview to the NBC channel and meet with presidents of Cuba, Bolivia, Chief Executive of Afghanistan Abdullah Abdullah, Japan's prime minister and managing director of the International Monetary Fund.
NA/PA