By Manijeh Rezapoor
Sacred Defense has promoted national unity: Culture Minister 
September 25, 2018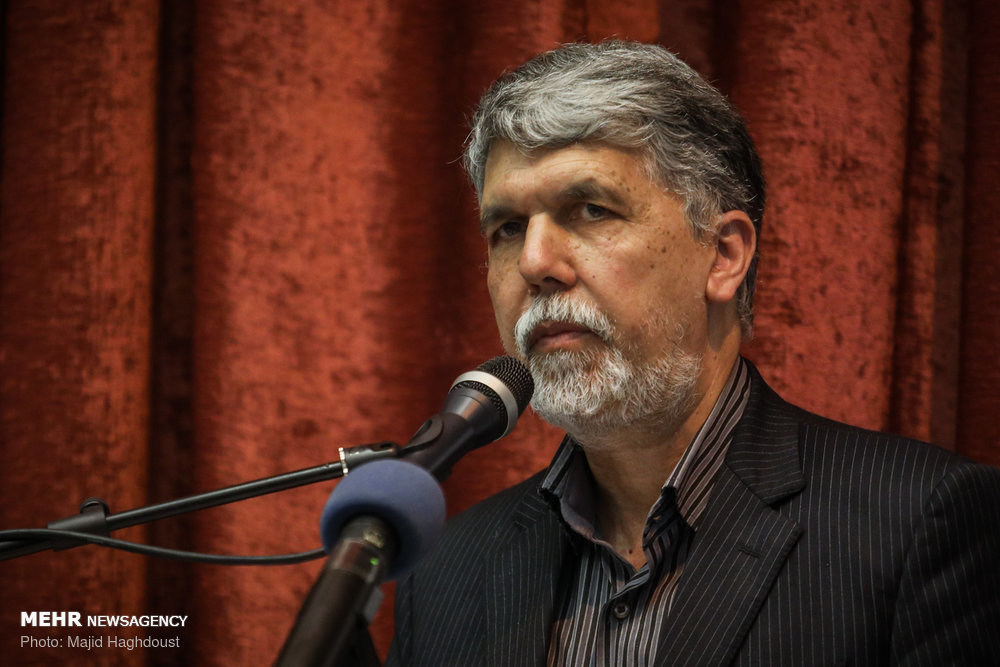 TEHRAN – Minister of Culture and Islamic Guidance Abbas Salehi has said that the 1980-1988 Iran-Iraq war, which is known as the Sacred Defense in Iran, has led Iranians to national unity and solidarity in various periods over the past three decades.
He made the remarks during a ceremony organized by the culture ministry on Tuesday to commemorate the anniversary of the war.
"The Sacred Defense for the Iranian nation is like the Laylat al- Qadr (the grand nights)," he said.
The grand nights are the 19th, 21st and 23rd nights of the holy month of Ramadan, during one of which the entire Quran had been sent down to the Prophet Muhammad (S).
"These eight years of defense changed the historical memory of the Iranian nation, and despite the world coalition to defeat Iran, Iran never surrendered, but instead defended itself and gained victory."
The minister said that Iran enjoys a variety of ethnicities and religions, which have long lived peacefully together, and the Sacred Defense reinforces their unity.
"Iranians of all ethnic groups have stood against the enemy and fought and have their shares in the war.
"People from different religions sacrificed themselves for the country and had an active role in the victory," he concluded.

The ceremony went on with honoring several artists and cultural figures, who have created works on the Sacred Defense over the past 30 years.
Filmmakers Nasrollah Qaderi and Ensieh Shah-Hosseini, actors Siavash Tahmures and Ali Soleimani, calligrapher Davud Niknam and writer Rahim Makhdumi were among the honorees.
Photo: Minister of Culture and Islamic Guidance Abbas Salehi speaks during a ceremony held in Tehran on September 25, 2018 to commemorate the anniversary of the 1980-1988 Iran-Iraq war known as the Sacred Defense. (Mehr/Majid Haqdust)
RM/MMS/YAW