Iran, Afghanistan discuss refugee issues
October 6, 2018 - 20:49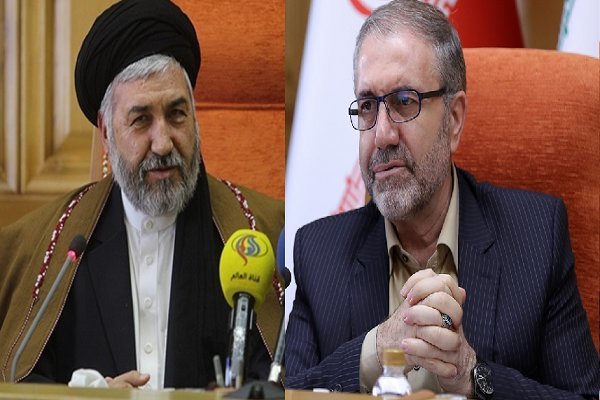 TEHRAN – Iranian Deputy Interior Minister for Security Affairs, Hossein Zolfaqari, has held talks with Afghan Minister of Refugees and Repatriations Hussain Alami Balkhi on the sidelines of the 69th session of the Executive Committee of the High Commissioner's Programme.
During the meeting, Zolfaqari stressed that the Iranian government would spare no effort in facilitating the return of Afghan refugees to their homeland, Mehr reported on Saturday.
Zolfaqari also said if it were not for Iran's efforts, the Iraqi government would have not agreed to the visit of Afghan refugees living in Iran to visit Iraq as pilgrims the Arba'een ritual.
Iran has been hosting hundreds of thousands of Afghan refugees for about four decades, since the Soviet Union invaded Afghanistan. Some estimates put the number of documented an undocumented Afghans living in Iran at about three millions.
Elsewhere in his remarks, Zolfaqari called for practical measures from the Afghan side with respect to visas, and voiced dissatisfaction at the Afghan ambassador's indifference about the issue, saying this shows a lack of serious resolve on Afghanistan's part.
The Islamic Republic of Iran has lived up to all of its commitments with respect to issuing visas aimed at authorizing the entry and exit of Afghan nationals, yet, the Afghan side has not taken any practical measures in this regard, the official complained.
The Afghan minister, for his part, thanked Iran for its services to Afghan refugees during the past 40 years, voicing his country's readiness to send workforce for assistance and paying for their accommodation.
"During the last weeks, a committee for this cooperation has been activated in Afghanistan," he said, adding that the Afghan government will provide funds for the refugees from the World Bank credits as well as its Foreign Ministry.
MH/PA