Iran's Gelareh Nazemi officiates futsal match at Summer Youth Olympics
October 8, 2018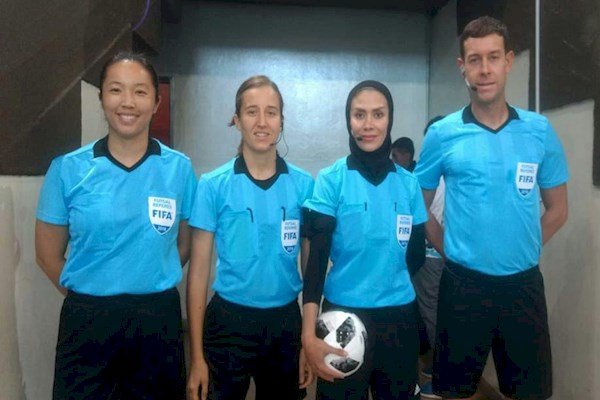 TEHRAN – Iranian woman referee Gelareh Nezami Deylami officiated a futsal match between Dominican Republic and Cameroon at the 2018 Summer Youth Olympics.
Cameroon's girls' U-18 futsal team defeated Dominican Republic 9-1 on Sunday in the Games' opening match.
Nazemi was assisted by referees from France and Italy.
She is one of the five Asian referees in the competition.
Nazemi will be second official in the match between Spain and Thailand on Tuesday.
Furthermore, Iran boy's U-18 futsal team also started the competition on a high note.
The Persians beat Solomon Islands 9-2 and will face Brazil on Wednesday.
The futsal competition at the 2018 Summer Youth Olympics is being held at Tecnópolis and the CeNARD, the first one located in Villa Martelli, and the second one in Buenos Aires.