Interior minister hosts meeting on social issues
October 10, 2018 - 7:44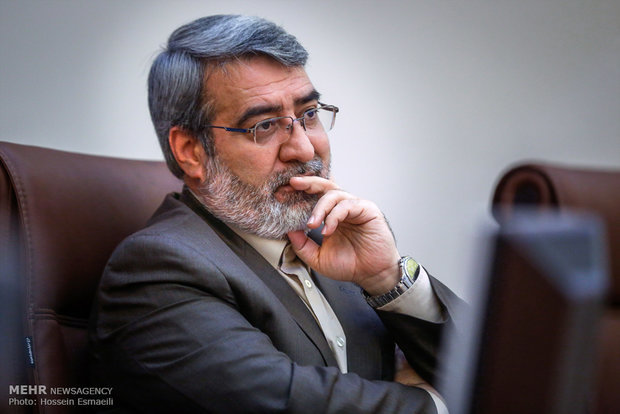 TEHRAN – Interior Minister Abdolreza Rahmani Fazli on Tuesday hosted a session with university professors and researchers of social sciences.
The meeting, held at the Interior Ministry, was attended by 12 professors and researchers who expressed their views about issues concerning the Iranian society and social harms, Mehr reported.
Rahmani Fazli, for his part, voiced his take, and stressed that such meetings should be held regularly.
MH/PA