Tehran, Tokyo draw co-op roadmap for female crafters
October 17, 2018 - 20:39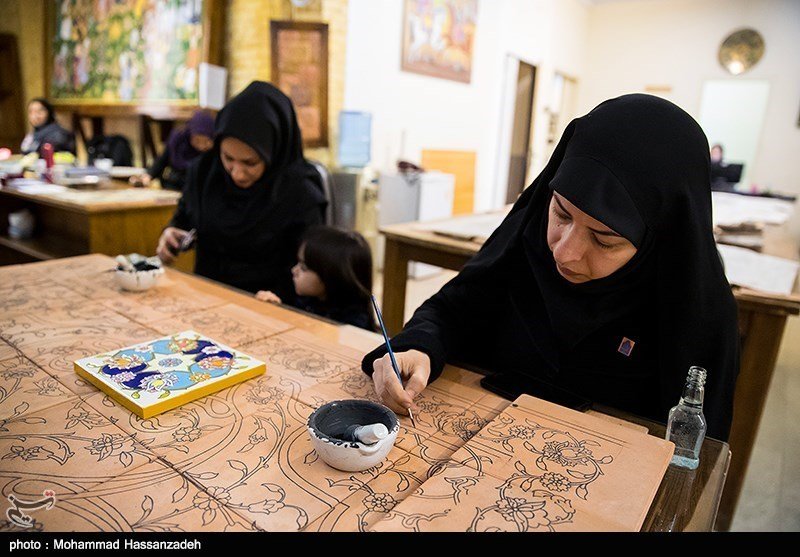 TEHRAN – Iran's Cultural Heritage, Handicrafts and Tourism Organization and Japan's Sasakawa Peace Foundation have drafted a roadmap for conducting surveys to assist Iranian craftswomen, CHTN reported.
CHHTO deputy director Pouya Mahmoudian said on Tuesday that her organization has held talks with the Foundation's managers for the Middle East and Islam Program Department on ways to enhance collaboration in the cultural, scientific and educational arenas.
"Since females constitute over 75 percent of Iranian craftspeople, and we believe our artists are peace ambassadors, so that it was decided that our first joint project entitled 'Women and Handicrafts' to come into focus on Iranian women next year."
The project will be in an exploratory frame and its outcomes will be announced specifically, and it would be followed by several educational and arts workshops.
Traditional ceramics, pottery vessels, handwoven cloths as well as personal ornamentations with precious and semi-precious gemstones are among Iranian exports to Iraq, Afghanistan and Germany, the U.S., the UK and other countries.
As a private foundation, the Sasakawa Peace Foundation conducts research activities, policy recommendations, and international collaboration aimed at the formation of a new governance system of human society that is more sustainable for environment, oceans, and human welfare.
AFM/MQ/MG