UNESCO experts in Iran weighing Hyrcanian Forest
October 26, 2018 - 10:36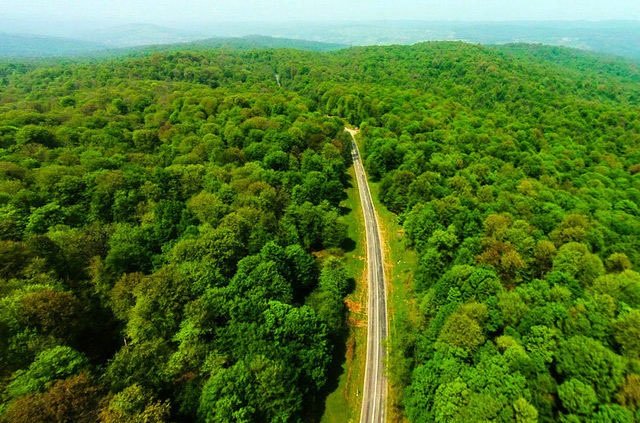 TEHRAN – A delegation of international experts has commenced assessing Hyrcanian Forest (also known as Caspian Forest) for its possible inclusion in the UNESCO World Heritage list, CHTN reported.
"The delegation are to visit four provinces of Golestan, Mazandaran, Semnan and Gilan in a span of nine days… to report results of their survey to the IUCN [International Union for Conservation of Nature]," said Mohammad-Hassan Talebian, the deputy director of the Cultural Heritage, Handicrafts and Tourism Organization.
Members of the delegation, who are from Finland and Switzerland, are scheduled to make field visits to conduct their technical reviews and to observe local community contribution, the official added.
The World Heritage Committee, on its 40th session inscribed the Lut Desert, or Dasht-e-Lut, located in the south-east of the country, as a natural site and now in a collaborative effort between Department of Environment (DOE), Forest, Rangeland and Watershed Organization (FRWO), and Germany Michael Succow Foundation as well as CHHTO for about two years Iran is planning on inscribing Hyrcanian Forest on the list.
Recognition of these forests as a World Heritage site will increase the worldwide popularity of these forests, in addition, it can enhance the realization of the people in the region of their outstanding heritage through awareness raising and exchange of experiences with other world heritage sites. The world heritage certificate also contributes to increase tourism in the world heritage.
The Hyrcanian Forest cover the northern slope of the Alborz Mountain in Iran at the southern edge of the Caspian Sea and it contains very rich ecosystems due to the particular orographic and climatic situation (precipitation rich, warm-temperate, high moisture from the Caspian Sea and damming effect of the Alborz Mountain range).
This forest is one of the major glacial refugia arcto-tertiary forest vegetation where a number of tertiary relics survived the Ice Age and developed numerous endemic taxa of flora and fauna. The nomination of the Hyrcanian Forests as a UNESCO World Heritage site had been under attention since 2001 prior to become the recent focus and one of the priorities of the Iranian government on 2017.
AFM/MQ/MG