By Syed Zafar Mehdi
Taliban launch attacks on Hazara Shias in multiple Afghan provinces
November 10, 2018 - 22:57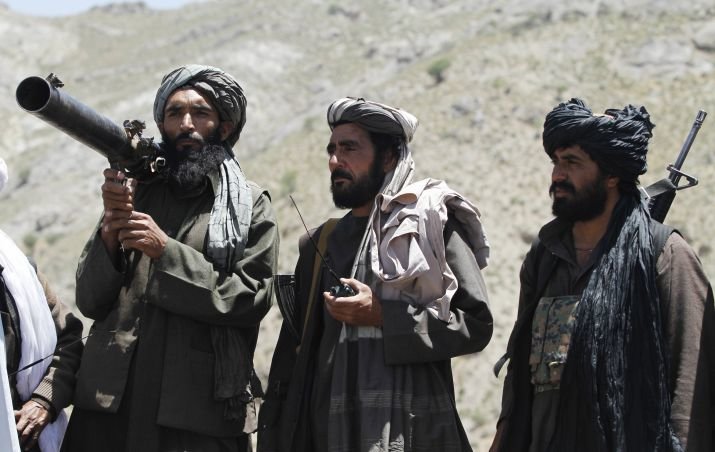 TEHRAN _ While the Afghan government and the Taliban resume 'peace talks' in Moscow, security situation continues to deteriorate in Afghanistan with the insurgent group upping the ante and launching a series of attacks in different parts of the country.
After days of intense fighting in Uruzgan and Faryab provinces, during which the Taliban overran military bases and launched assault on civilian population, especially the Shia-dominated hamlets, the insurgent group has now turned towards the eastern province of Ghazni.
The battle in Ghazi began on Monday, when the insurgents attacked a police checkpoint in Khogyani district near the provincial capital. Afghan authorities said at least 13 security personnel were killed in the ensuing clashes and four others were wounded.
Harun Najafizada, a journalist and researcher, said Taliban had conveyed a message from mosque loudspeakers to people in Shia-populated Jaghori to "disarm and take our side", saying Kabul government was "not reliable".
On Tuesday night, the Taliban insurgents launched vicious attacks on Jaghori. Ehsanullah Amiri, a Kabul-based journalist, wrote on Twitter that the insurgents had attacked the district from two directions, leading to intense fighting in Hotqol, Zirak and Dawood areas with predominantly Shia population.
In the absence of Afghan security forces, the local inhabitants came out in large numbers to repel the attack, said local sources, which led to casualties on both sides. "We are peace loving people and we don't have anything to do with this murky war," said Wahid Haidari, a journalist who hails from Jaghori. "But we also know how to defend ourselves and our district if and when the need arises."
Rohullah Yakobi, a researcher with Human Security Centre, who belongs to Jaghori, said hours after the multi-pronged attack on Jaghori, people were "resisting on their own" against a "well-armed terrorist group" and there was "no sign of support" from the Kabul government.
Kabul-based journalist Ishaq Anas said fighting was raging on in Jaghori and locals were trying to resist the Taliban assault with little help from the government. "It is worrying if the Taliban break the defensive line, there would be a massacre of civilians," he wrote on Twitter.
Sharif Hassan, a journalist with Washington Post, said the areas known as "islands of peace and prosperity" in the past 17 years, predominantly Hazara Shia areas, were becoming the latest battleground for Taliban insurgents. "Government has done nothing," he tweeted.
Mahdi Mudabber, a journalist with Daily Afghanistan, said the absence of government and security forces in Urzugan, Faryab and Jaghori was "questionable". "Why they send security forces for helping people so late. Is it a strategy," he asked.
Till Saturday, all roads leading to Jaghori remained closed as the fighting continued. People, according to a source, have taken shelter in mosques and makeshift tents far away from Hotqol – where around a dozen security personnel were killed couple of days ago. Reports said that insurgents have ransacked and burned private properties in the area.
Afghanistan's national security advisor Hamdullah Mohib said he has spoken to security officials in Jaghori and Malistan and fighter jets have also been rushed to these areas, but the fighting between the Taliban and Afghan forces supported by locals raged on until the last reports came in.
The attacks against Hazara Shias have escalated in recent weeks in different parts of the country – Urzugan, Malistan and now Jaghori – creating a sense of fear and panic among them. "If a peaceful and safe district like Jaghori falls to the Taliban, Hazarajat will be the next Helmand or Kunduz (Taliban strongholds)," said Hamed Ahmadi, who hails from Jaghori.
"The Taliban have in recent weeks intensified their attacks on Hazara populated districts in full awareness that (President) Ashraf Ghani won't do much," said Yakobi. "In seeking to diversify areas under their hold, the benefits of hitting the Hazaras outweigh its costs." He said the Afghan government needs to have an "effective counter strategy" to deal with Taliban's "broadening attacks" strategy.
Afghanistan has a grim history of ethnic violence, especially when it comes to targeted killing of Hazara Shias. These attacks have brought back chilling memories of 1990s when the Taliban would raid houses, identify and kill Hazara Shias, mostly in northern provinces. While many Hazara Shias fled to Pakistan and Iran during 1990s, many stayed back to face the specter of unimaginable horror.
Meanwhile, Moscow hosted international talks on Afghanistan on Friday, which saw participation of representatives from the Afghan government, the Taliban and many regional countries including Iran.
Taliban representative at the talks maintained that there would be no direct talks with the Afghan government until the U.S. pulls out of the war-ravaged country.