Iranian-Italian team resume project on Pasargadae
November 12, 2018 - 21:5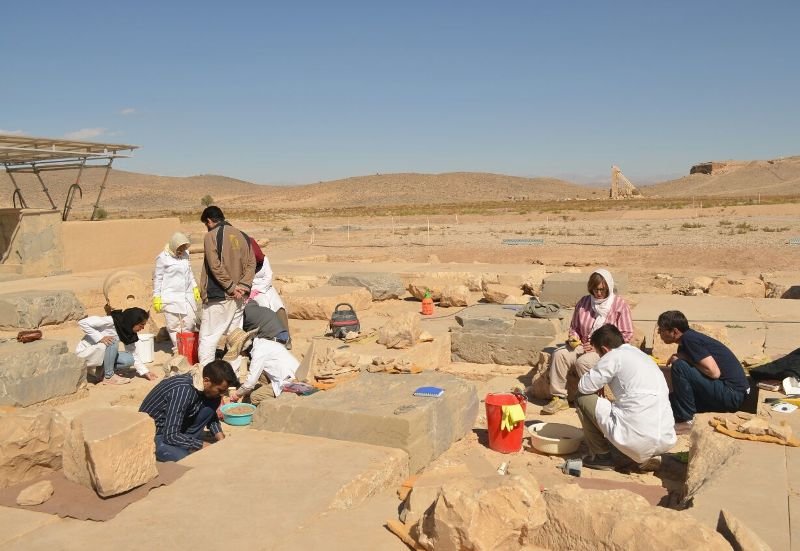 TEHRAN – A team of Iranian and Italian archaeologists and restorers have commenced a new round of conservation project on Pasargadae, a UNESCO World Heritage Site in southern Iran.
"A new season for the conservation and restoration of this ancient site has begun in cooperation with Italy on the southeastern porch of the Cyrus' individual palace," IRNA quoted Hamid Fadaei, director of the World Heritage site, as saying on Sunday.
Iran's Cultural Heritage, Handicrafts and Tourism Organization in June extended its cooperation with the Superior Institute for Conservation and Restoration (Istituto Superiore per la Conservazione e il Restauro), which is a body of Italy's Ministry of Cultural Heritage and Activities and Tourism.
The ISCR experts and Iranian technicians have worked side by side on the preservation of the Tomb of Cyrus the Great and encircling ruined palaces in Pasargadae.
Situated in about 50km north of Persepolis, itself a World Heritage, Pasargadae was the capital of the Achaemenid Empire under Cyrus the Great who reigned mighty Persian Empire from 559 to 530 BC.
AFM/MG