'Sultan of coin' and his accomplice executed in Iran
November 14, 2018 - 13:23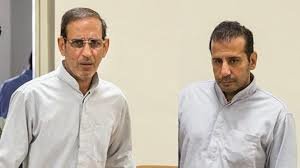 TEHRAN – A notorious person, who got the nickname of the "sultan of coin", and his accomplice were executed on Wednesday morning.
Vahid Mazloumin and his accomplice Mohammad Esmaeil Qassemi were sent to gallows for hoarding gold coins and other hard currency, manipulating the gold coin market and a following price rises in other commodities.
They were put to death after the Supreme Court upheld their death sentences and the legal processes were completed, Tasnim reported.
Mazloumin, 58, who was arrested in July had collected two tons of coin over a ten-month period.