"Sacralization or Secularization" introduced
November 14, 2018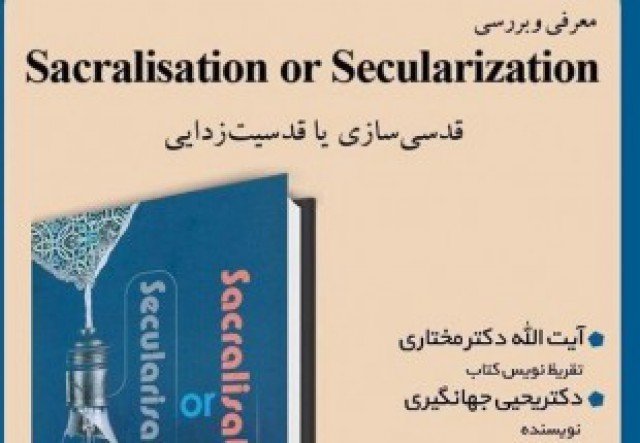 TEHRAN – The book "Sacralization or Secularization" written by Yahya Jahangiri is introduced and discussed during a ceremony at the Tehran Book House on Wednesday.
Book experts Hamed Rostami Najafabadi and Mohammad Hossein Mokhtari attend the event.
The venue is locate at No.2, Khajeh Nassir alley, off Baradaran Mozaffar avenue.