'Only 15% of Tehran's construction, demolition waste recycled'
November 20, 2018 - 22:7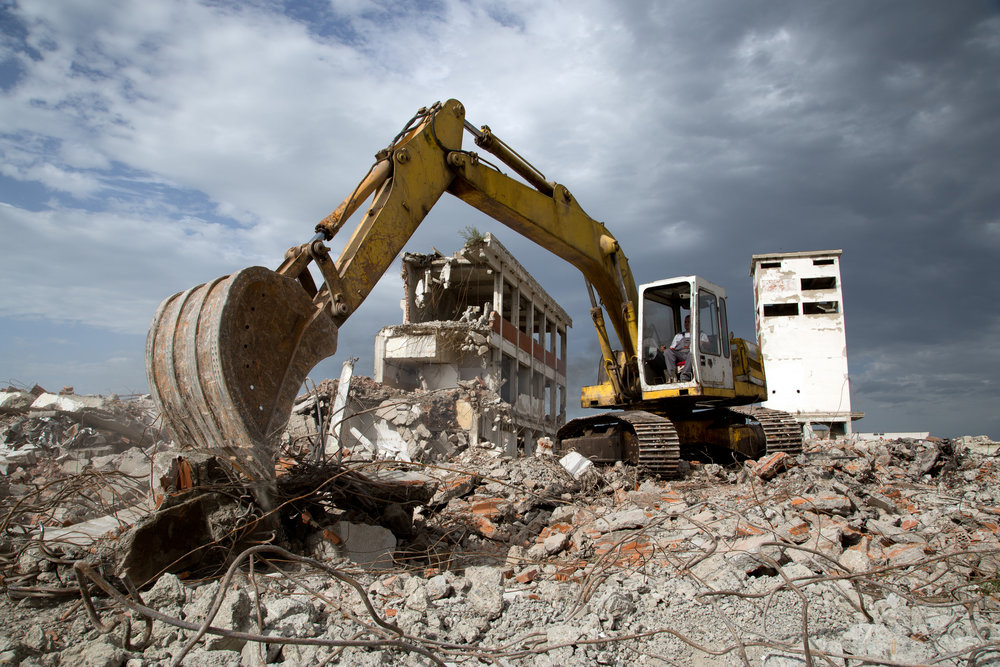 TEHRAN – While some 50,000 tons of construction and demolition waste is produced in Tehran daily, only 10 to 15 percent of which are recycled and the rest is dumped or disposed, Mohammad Hossein Bazgir, head of Tehran's department of environment (DOE) has said.
Waste materials, generally termed as construction and demolition waste, are part of construction materials' packaging, containers, and spent machinery and equipment parts that are no longer usable.
"A good portion of construction wastes can still be usable with proper planning and their usage can be a solution itself to the burgeoning waste issues that the communities and the construction industry face," Bazgir said.
He further referred to a construction waste management unit opened in Abali in Damavand county last week, and stated that the unit is capable of recycling some 3,000 tons of construction waste, ISNA reported on Tuesday.
In the capital, building waste materials amounting to 50,000 tons are generated each day, only 10-15 percent of which is recycled, which means a huge amount of over 80 percent is being dumped into abandoned sites, he lamented.
Construction wastes being bulkier, heavier and more toxic than domestic waste, need a huge dumpsite to be disposed which prove to be less of a solution but more of an aggravation of the issue in the long run as causing irreparable and irreversible adverse impact to the environment, he said, adding that so, it is of great importance to properly manage and recycle the building material wastes.
Bazgir went on to say that unfortunately, a large amount of waste has been deposited in only two places in the capital for many years, adding, although recent efforts have been made to improve the condition in these areas, it is still not enough.
In some instances, the contractor resorts to inappropriate or even illegal practices such as dumping in deserted areas, concealing in forested areas, burying in abandoned sites or burning, he regretted.
To eradicate the issue, construction waste trucks must be equipped with GPS to determine their route and not allow them to dispose the waste at any areas, he concluded.
Earlier in November, Ali Moridi, head of DOE's soil and water office said that while reduction of waste generation and separation of waste at source are the two major processes in waste management, in Iran the focus is mainly on the last phase of waste management which is waste disposal.
According to a report published by United Nations Industrial Development Organization (UNIDO) in October 2016, waste generation per capita in Iran's urban areas is about 658 grams per day while Iranian waste generation per capita in rural areas is about 220-340 grams per day. Average Iranian waste generation per capita amounts to some 240 kilograms per year.
In Tehran alone waste generation per capita is estimated at 750-800 grams per day and each Tehrani citizen generates about 270-450 kilograms of waste per years.
The report continues that unfortunately only 7 percent of the waste is separated at the source, 13 percent is recycled and only 2.5 percent of them end up in formal or sanitary landfills and some 77.5 percent of the waste will be burnt or buried in informal landfills located in the countryside or deserts near cities.
FB/MQ/MG