'Sales of nanotech products to hit $175m'
November 20, 2018 - 20:16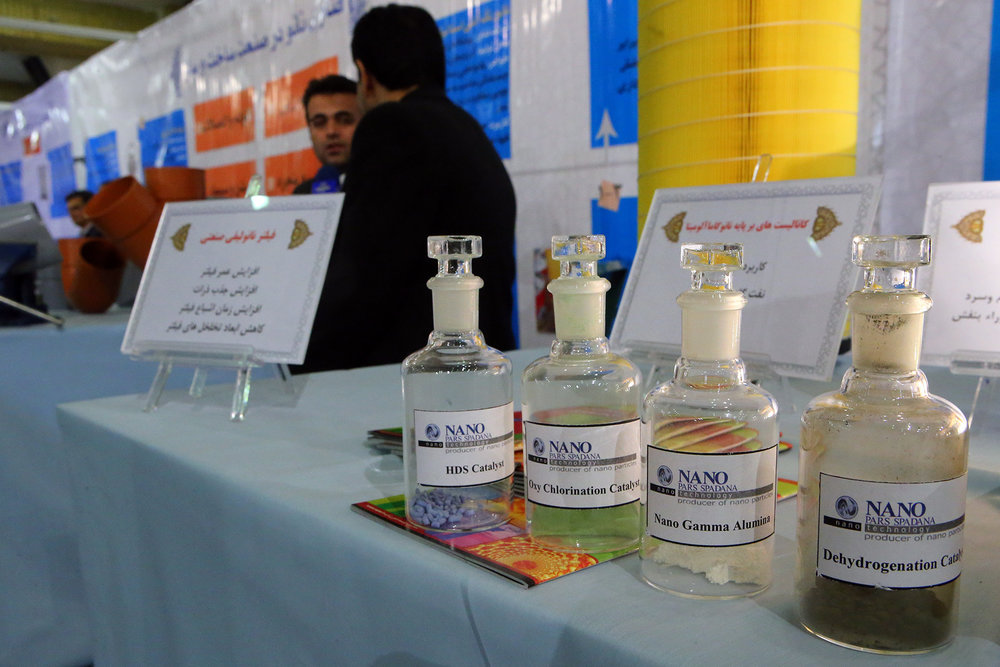 TERHAN – It is predicted that 30 billion rials (about $175 million) of nanotechnology products will be sold by the end of the current Iranian calendar year 1397 (March 20, 2019), an official with Iran Nanotechnology Innovation Council announced on Tuesday, IRNA reported.
Reza Asadifar said that nanotechnology products were exported to 50 countries over the Iranian calendar years 1394 to 1396 (2015-2017).
He made the remarks at the Nanotechnology Economy Forum, which was held on November 19 and 20 in Tehran.
"The forum provided an opportunity that the firms announce their technological demands to academics and innovative companies," he said.
He said that nanotechnology is used in many industries like printed electronics, lithium battery, solar cells and faucets.
Eleven sanitary faucet manufacturers, which cover 50 percent of the market in Iran, use nanotechnology in their products, he said.
Nano-based products increased from 13 items in 2008 to 494 products in 2018, he said.
There are 194 companies active in the field of nanotechnology in 2018 out of which, 60 percent were initiated as nanotechnology companies and the rest changed or developed as such companies.
He called Iraq, Turkey, Afghanistan, Georgia, India, Turkmenistan, Azerbaijan, Armenia and China as the targets for exporting nanotechnology products.
SB/MQ/MG