By Farzad Farhadi
Gaza expects new developments, Netanyahu's possible adventure 
November 21, 2018 - 10:58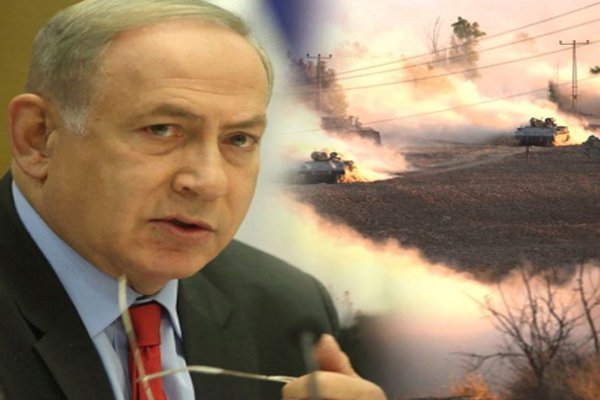 TEHRAN - Following the short war between Israel defense forces (IDF) and Palestinian resistance group, the question is what is awaiting Gaza particularly after the defeat of the Zionists. 
Israeli Education Minister Naftali Bennett and Jewish Home leader, speaking at the Knesset in Al-Quds recently, has slammed Netanyahu saying, "Israel has stopped winning and Netanyahu won't quit the government. Israel is facing a security confidence crisis, not a political crisis. There are enemies, but not an enemy that worries me. The source of the crisis is not its external enemies but is the bad internal situation. Israel has not won as that was the case in the Second Lebanon War (33-day war against Lebanon) in 2006, and it was frustration, disunity, and lack of spirit for Israel. Hamas and Hezbollah have become more courageous because they believe that we are afraid of confronting them. The Israeli ship is not going the right way."
Tsizka Fogel, an Israeli general and the former commander of the southern Israeli army told Mario, "The Middle East is witnessing new enemies like Hezbollah in the north and Hamas in the south of Israel. Some 50 years ago, in June 1967, Israel fought with three Arab states and defeated them all, but today, we cannot win the battle against Hamas. Israel's security condition today is an insult to the October 1973 war, because it seems that politicians do not care about the future of Israel and are engaged in political games, and even Benjamin Netanyahu's delivers an unacceptable illusion story to us.
Additionally, some other Zionist authorities have, too, spoken of defeat against Hamas. What remains to be seen is that after the recent grand victory of the Palestinian resistance group and failure of Israeli security operation when Hamas fired 500 rockets to Israeli settlements, what the future holds for the Gazans. Will there be another conflict as Netanyahu is going to bring back glory to its worn down military among the Zionists?
A senior Hamas official doesn't see the likelihood of that and in an interview with Raialyoum newspaper said, "A military attack and retaliation against the Gaza Strip is very unlikely because Israeli military commanders have realized that another war will take a heavy toll on them, be it emotionally, financially or human life. However, it is likely that the Mossad tries to assassinate some of the Hamas's top officials by the US help, especially since the US has recently offered a $5 million reward for two Hezbollah officials, and one with Hamas who is Saleh al-Arouri, a prominent leader of Hamas.
The victory in Gaza has military and political importance and will strengthen Hamas' position. This is while Netanyahu's financial pressure on Gaza and Hamas has lost effect after the United Nations monitored the power plant in Gaza. In other words, after the victory of Hamas, the situation in Gaza will not be the same.
The Zionist regime is quite disturbed as it is apparent from their media which are mirror of all the thoughts of decision-makers in Tel Aviv.
The Israeli media analyzed Netanyahu's speech on Sunday, and some have suggested the possibility of a war without a frontier by Tel Aviv that is against Palestinian resistance group in Gaza, Hezbollah in Lebanon, Syria and other areas.
Alex Fishman, an analyst at Yedioth Ahronoth newspaper said, "The longer it takes for Israel to have an election day, the more likelihood of a war between Israel and Palestinian resistance group. Netanyahu's speech on Sunday was the most dangerous speeches he has ever delivered in recent years which may push him to a war to restore his face after their defeat in Gaza. Netanyahu's objective is to postpone election by relying on his position as Israel's prime minister. However, the election should be held very soon to prevent threats. It is very unlikely that Lt. General Gadi Eisenkot, commander of the Israeli army, whose term ends next December, and other Israeli generals agree to another war."
However, others consider Netanyahu's speech an attempt to calm Israel's internal affairs and repair his damaged reputation after his recent defeat. Among these analysts is Simeon Schiff, who in his article in Yedioth Ahronoth newspaper called Netanyahu's speech "a campaign speech".
«The editor of Haaretz newspaper Alfuf Ben resembled Netanyahu's speech to an election campaign speech, and said, "Any military adventure in the north or south will be as a major challenge for Netanyahu, which will end its term."
However, some believe that the pressure that Netanyahu is struggling with may make him think of an adventure or a widespread anti-Gaza war in response to critics, especially since protests in occupied Palestine are still ongoing against Netanyahu.
The Palestinian resistance groups are prepared, especially since all the evidence show that Netanyahu may turn to a military confrontation in Gaza. Netanyahu will not do anything to rebuild his tarnished reputation.
It is unlikely that Netanyahu takes a new adventure in Syria, but carrying out an operation in Gaza is by far simpler, as he pointed in his speech on Sunday.
Fadi Abdulhadi, a Palestinian expert told the Palestine Alyoum, "Netanyahu's speeches carry two messages, one for the domestic front and one for the residents of Gaza. Netanyahu's words are dangerous and maybe pave the way for a war on Gaza."
Adnan Abu Amer, another Palestinian expert, in an interview with the Palestine Alyoum said, "Netanyahu's speech resembles a war speech."
Ahmad Al-Tayebi, a representative of the Arab Knesset, told the Palestine Alyoum, "It's not unlikely that Netanyahu would launch a new attack on Gaza to improve his condition."
In any case, it is not unlikely that Netanyahu seeks a new adventure in Gaza.