Bangladeshi activist released from jail
November 22, 2018 - 8:8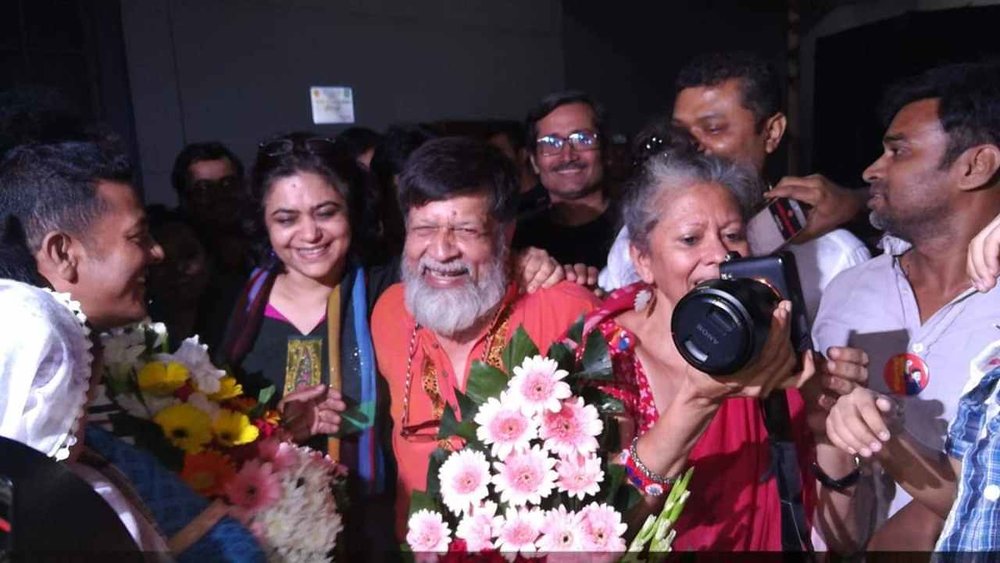 TEHRAN _ Shahidul Alam, an award-winning photographer and activist in Bangladesh, has been released on bail after spending more than 100 days in jail. The 63-year old's arrest had drawn widespread condemnation from rights bodies and activists across the world.
He was put behind bars allegedly for making "provocative" statements during an interview with Al Jazeera and on Facebook, commenting on the mass student protests that gripped Dhaka in August.
The widespread protests began in Dhaka when a speeding bus killed two teenagers on July 29. The following weeks were rocked by protests that turned violent with pitched clashes between protestors and police.
After getting the bail, Alam said he hoped his release would "signal freedom for many others" also arrested during the large scale protests.
"It is a fantastic feeling to be free in a free country, breathing free air. But I hope for freedom for everyone else," Alam was quoted saying by AFP.
Despite being released from prison, Alam still faces a maximum of 14 years in prison, if convicted. His lawyers have argued that Alam's detention was "a clear violation" of his fundamental rights under Bangladesh's constitution.
Reacting to the news of his release, Amnesty International said Bangladesh authorities must immediately drop charges against him and "uphold its international commitments to protect the right to freedom of expression".
"Shahidul Alam is a bold representation of Bangladesh through his lens. He should not have been detained at the first place," Saad Hammadi, Amnesty's regional campaigner for South Asia, said.