Bangladesh govt under fire as student protests grow
August 12, 2018 - 11:8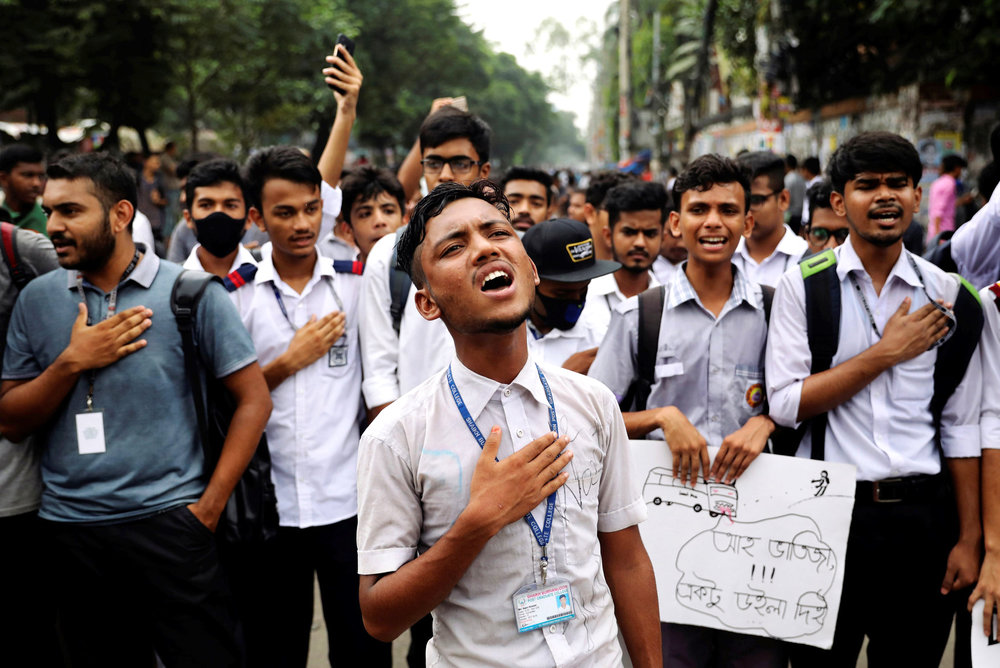 TEHRAN - With student protests against the lack of road safety measures in Bangladesh growing, the government led by Sheikh Hasina is increasingly finding itself in troubled waters. The government has been criticized by rights activists across the world for using force to quell the protests.
The protests erupted on July 29, after a speeding bus killed two high school students in Dhaka. It was followed by peaceful street protests by students who demanded road safety. The protests soon spread, bringing the capital city to a grinding halt.
The protestors and journalists have accused the cadres of Sheikh Hasina's Awami League of assaulting them. In a statement, Human Rights Watch cited witnesses saying that the cadres attacked the protesters with machetes and sticks.
Journalists in Bangladesh had earlier given a 72-hour ultimatum to the government to arrest miscreants responsible for attacks on media persons while covering the protests.
Most prominent among those arrested is Bangladeshi photographer and social activist Shahidul Alam, who was picked up from his home in Dhaka by Bangladeshi police and charged under the Information and Communication Technology Act. The law has been denounced as harsh.
Prime Minister Sheikh Hasina had warned on Sunday that a "third party" could sabotage the protests and put the safety of demonstrators at risk. "That's why I request all guardians and parents to keep their children at home. Whatever they have done is enough," she said.