Violent protests in Bangladesh over road safety
August 7, 2018 - 11:29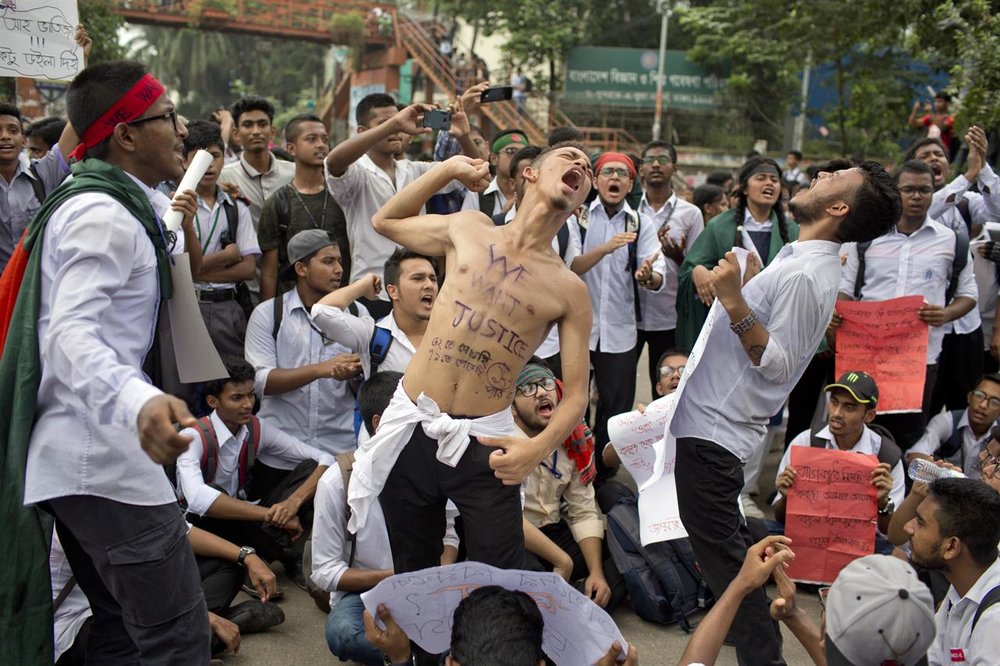 TEHRAN - The violent protests over road safety in Bangladesh have entered tenth day even as the police continued to fire teargas and the country's authorities urged protestors, mostly students, to go home.
Tens of thousands of students brought Dhaka – Bangladesh's capital city – to a grinding halt after two teenagers were killed by a speeding bus ten days ago. The protests have spread far and wide in these days, taking ugly shape in some areas.
On Saturday, the protests took a violent turn in Dhaka's Jigatala neighbourhood, according to media reports, as police fired rubber bullets at demonstrators, leaving many of them injured.
The violence continued on Sunday with police firing teargas into a large crowd marching toward an office of the ruling Awami League Party, a news report said.
Bangladesh Prime Minister Sheikh Hasina Wajid warned on Sunday that a "third party" could sabotage the protests and put the safety of demonstrators at risk. "That's why I request all guardians and parents to keep their children at home. Whatever they have done is enough," she said.
Authorities have shut down mobile internet services across the country, officials and local media said, to prevent spreading of rumors regarding these protests.
Sheikh Hasina's government, which has been ruling Bangladesh since 2009, has in recent months faced mass protests demanding an end to the system of discriminatory civil service recruitment.