Leader says Iran is an example of progress
November 25, 2018 - 19:36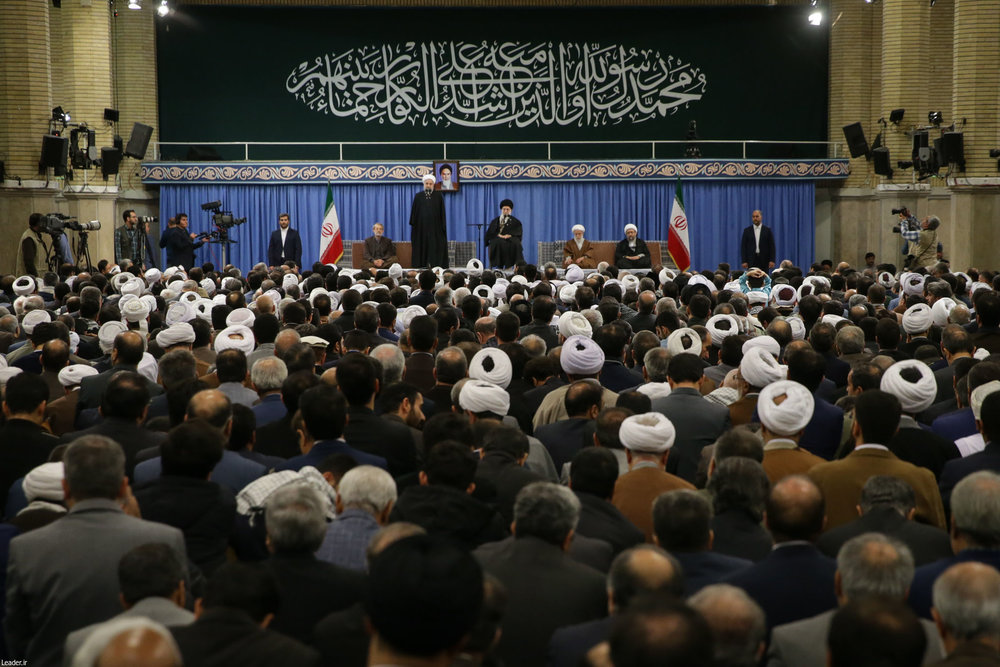 TEHRAN - Leader of the Islamic Revolution Ayatollah Ali Khamenei said on Sunday that the Iranian people and the Islamic Republic system present examples of progress to the Islam world.
"The Iranian people, with the help of God, have stood against all the plots like a mountain, and today the Islamic system and the Iranian nation are increasingly making progress and are examples of progress for the world of Islam," the Leader said, addressing the heads of government branches, a group of state officials, ambassadors of Islamic countries and participants at the 32nd International Conference on Islamic Unity on the occasion of the birth anniversary of Prophet Muhammad (PBUH).
Ayatollah Khamenei went on to say that the U.S. and the Zionist regime of Israel's threats will not be effective and definitely will end in failure.
He said because of the Islamic awakening the hegemonic system is "sensitive" towards the West Asian region.
The Leader attached great importance to boosting Islamic awakening and said it is the "only way to rescue the region".
He noted that certain countries in the region obey the U.S. instead of Islam and the Quran. "The U.S. humiliates these countries because of its hegemonic nature, and as all saw the U.S. president, who always says nonsense, likened the Saudi leaders to a milking cow."
Ayatollah Khamenei added that such humiliations are insult to the Saudi people and the regional Muslim nations.
"Certain Islamic rulers are accompanying the U.S. in two criminal moves in Palestine and Yemen. However, the Palestinian and Yemeni people will definitely gain victory and the U.S. and its followers will be defeated," the Leader remarked.
He noted that the Muslims' resistance will definitely bear fruit.
The Leader also highlighted the importance of unity among the Muslims to foil plots.
'Extending hand of friendship to all Muslims'
Speaking at the gathering, President Hassan Rouhani also said, "We considers neighbors as brothers and extend the hand of friendship to all Muslims."
NA/PA