'Indo-Pakistani friendship key to resolving Kashmir'
December 4, 2018 - 10:4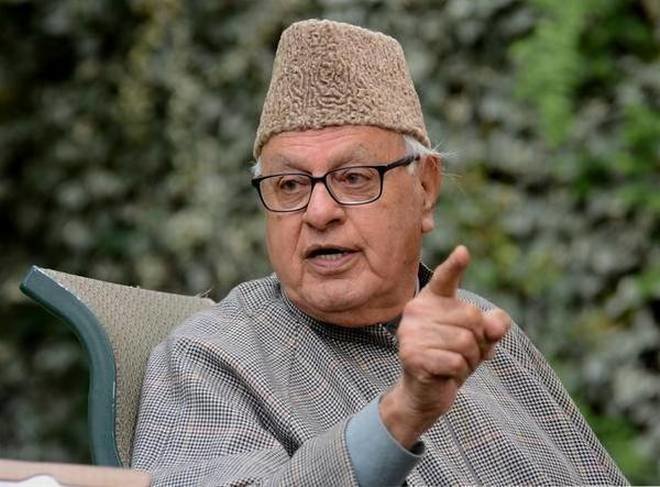 TEHRAN _ The veteran Kashmiri politician and former Chief Minister of J&K, Dr. Farooq Abdullah has urged India and Pakistan to forge friendship in order to resolve the contentious issue of Kashmir.
Talking to media persons in Baramulla district of Indian controlled Kashmir; Dr. Abdullah said his party National Conference (NC) has always supported friendly relations between India and Pakistan.
"The day these two countries become true friends, Kashmir issue would automatically get resolved."
He went to say that the part of Kashmir under Pakistan's control belonged to Pakistan while the part under India's control belonged to India.
Asked whether the National Conference would have some different proposal than the demand for internal autonomy if it comes to power in Jammu and Kashmir, he said the autonomy is his party's only proposal to improve center-state relationship.
He rejected the suggestion that the Central government has turned down the autonomy demand. "The Centre cannot reject that demand as the people of the state have absolute power to raise such a demand under the Constitution," he asserted.
Dr. Abdullah, the son of legendary Kashmiri politician Sheikh Mohammad Abdullah, is an advocate of Indian rule in Kashmir. But he has often given controversial statements regarding his position on the issue of Kashmir. He once said his party stood firmly beside those who demand 'freedom'.
Kashmir remains the bone of contention between India and Pakistan, as both countries claim the disputed territory in full. They have gone to war on two occasions over Kashmir.