Tehran mayor joins 'car-free Tuesdays' campaign
December 4, 2018 - 21:20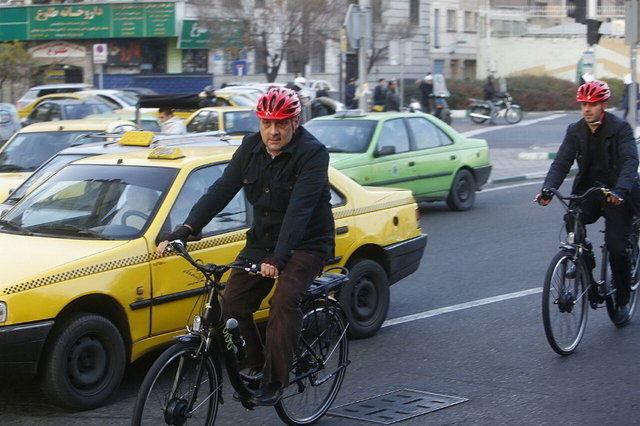 TEHRAN – The newly-elected mayor of Tehran, Pirouz Hanachi, has joined 'car-free Tuesdays' campaign, cycling to his office or heading to work by bus or subway.
On the second Tuesday of his career as mayor of Tehran, Hanachi was spotted while riding a bicycle and last Tuesday he took subway to work, ISNA reported.
'Car-free Tuesdays' campaign kicked off in 2016 by Mohammad Bakhtiari, majored in architecture and a member of a local NGO with 1,000 members known as "the guardians of the environment of Arak city".
It aimed to decrease the number of private cars in the cities hence mitigate air pollution.
After over 140 weeks on Tuesday, the campaign seemed to be losing momentum most probably because of the inefficient infrastructure in the country, as such movements towards cleaner transport options entail appropriate infrastructure such as bike lanes to ensure safety improvements and higher ridership numbers, as well as efficient, low emission public transport.
In June, Mohammad Darvish, the former head of the public participation office at the Department of Environment, said that the most important problem which led to car-free Tuesdays campaign failure was municipality officials who are not aware of the appropriate infrastructure of the cities, and they are designing the cities as automobile-based, which encourage people to use private transport rather than public.
FB/MQ/MG