Rezaee urges Europe to stand up to U.S.
December 4, 2018 - 20:53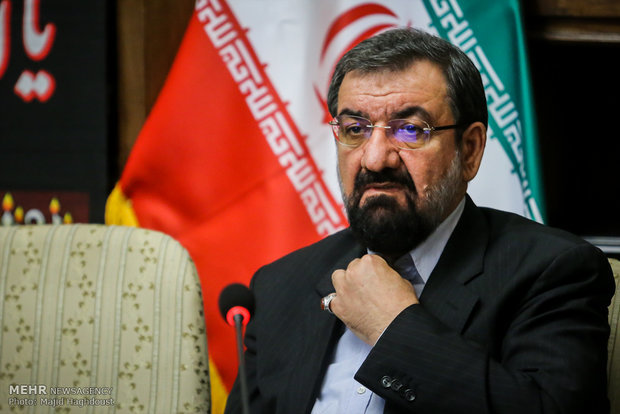 TEHRAN – Mohsen Rezaee, secretary of the Expediency Council, has called on the European parties to the JCPOA, also known as the Iran nuclear deal, to stand up to Washington's excessive demands.
Rezaee made the remarks in a meeting with German Ambassador to Tehran Michael Klor-Berchtold on Tuesday, Mehr reported.
"We are unhappy with the Europeans. European authorities do not understand the issues as clearly as you, who have traveled across Iran," Rezaee he told the German ambassador.
"Unfortunately, Europe does not provide a suitable response to cooperation with Iran," he added.
Criticizing the delay in implementing the Special Purpose Vehicle (SPV), which has been designed to conduct banking transactions with Iran in defiance of U.S. sanctions, Rezaee said the Europeans talk the talk but do not walk the walk.
"This is a strategic mistake that the Europeans are making … Europe should not miss the opportunity of cooperation [with Iran]," the top official remarked.
He further said the Iranian government and Foreign Ministry believe in cooperation with Europe, urging the EU to "seize this opportunity before it's too late."
Klor-Berchtold also expressed the hope that the banking channel with Iran will be established soon, saying this issue is tied to "our sovereignty and independence."
MH/PA