By staff and agency
France, Germany agree to host payment channel to Iran
December 9, 2018 - 20:15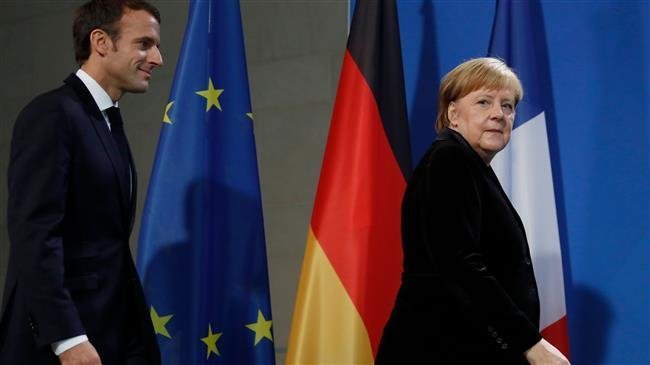 France and Germany have agreed to host the special vehicle purpose (SPV), a special payment channel created by Europe as part of its efforts to keep trade flowing with Iran in defiance of U.S. sanctions.
According to ISNA, the German magazine Wirtschaftswoche has reported it has been agreed that the related company be located in France and its director to be chosen from Germany.
The Wall Street Journal reported in November that British officials were also mulling over joining France and Germany in order to rescue the European attempt to circumvent the sanctions and salvage the 2015 nuclear deal with Iran following the U.S. withdrawal in May.
The move comes after Luxembourg and Austria, under the U.S. pressure, refused to host the SPV, with Luxembourg officials being warned that hosting the mechanism could damage the country's place as a major financial center hosting many international investment funds.
Iran and the European side have been discussing ways to conduct non-dollar trade in order to offset the U.S. sanctions.
President Donald Trump withdrew the U.S. unilaterally from the JCPOA in May and ordered sanctions against Iran. The first round of sanctions went into force on August 6 and the second round, which targets Iran's oil exports and banks, were snapped back on November 4.