Tehran hosting Caspian states' meeting on maritime safety, security
December 10, 2018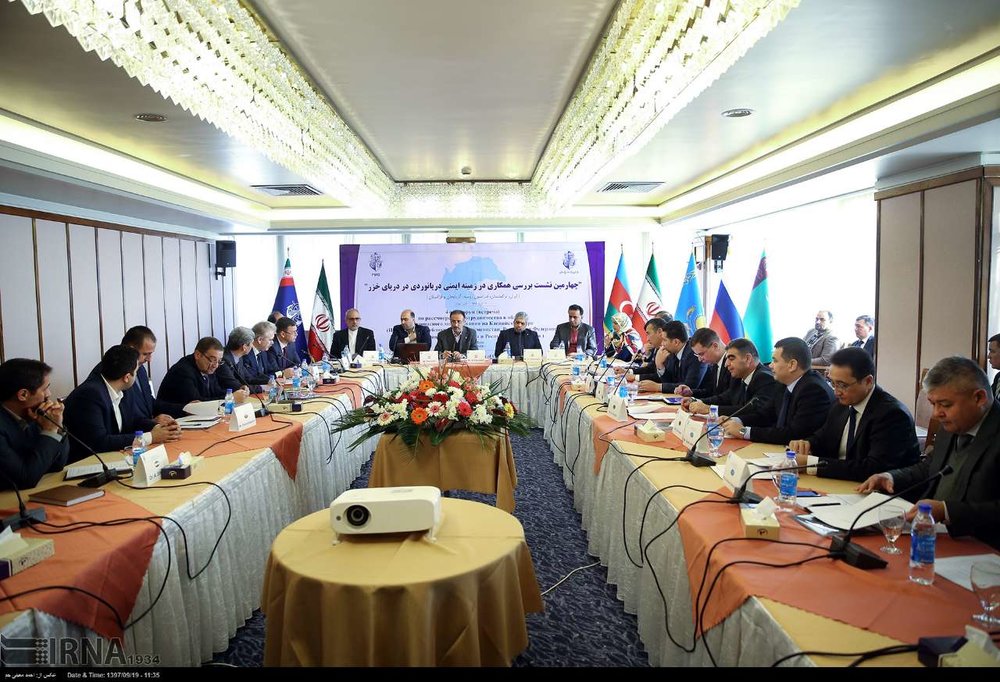 TEHRAN- The fourth meeting of Collaboration on Maritime Safety and Security in Caspian Sea kicked off in Tehran on Monday participated by the representatives from five littoral states, IRNA reported.
The two-day event is hosting representatives from Iran, Azerbaijan, Kazakhstan, Russia, and Turkmenistan.
Addressing the meeting on Monday, Hadi Haqshenas, the deputy for maritime affairs in Iran's Port and Maritime Organization (PMO), said that for the expansion of cooperation on safety and security of the sea and also preserving its environment as well as promoting shipping activities in Caspian Sea, it is very important that the littoral states take advantage of this sea in a proper way.
The official also highlighted location of Caspian Sea in the North-South Transit Corridor and said that preserving the environment of this sea is a priority for the five littoral states.
At the Third Caspian Summit in Baku in November 2010, the leaders of the five states that surround the Caspian Sea signed an agreement on security cooperation, which was one of the main points of the summit's agenda.
MA/MA