Tehran museum to exhibit rare Quran manuscript
December 13, 2018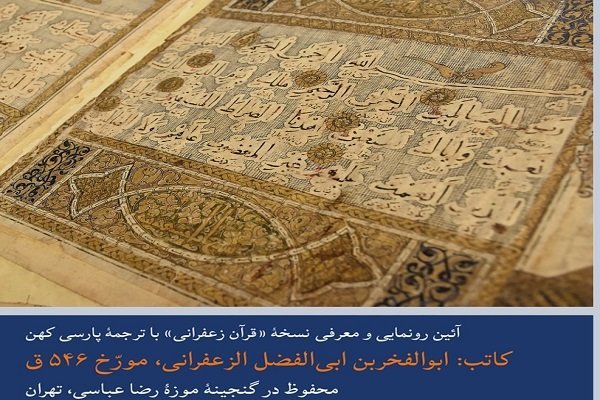 TEHRAN – A rare manuscript of the Holy Quran will be put on show for the public at the Reza Abbasi Museum in Tehran.
Academia and literary figures namely Azartash Azarnoush, Ali-Ashraf Sadeqi, Morteza Kariminia will deliver speeches about the importance of such works of art in an opening ceremony to be held on December 16, Mehr reported.
Known as "Quran-e Za'fferani", the illuminated manuscript, which is deemed as one of earliest of its kind, represents a full copy of the Holy Quran and it also bears a Persian translation.
Named after one of the great artists of the Safavid period, Reza Abbasi Museum embraces several permanent exhibition halls that showcase various eras of the Iranian history with objects belonging the pre-Islamic era, paintings and calligraphy works amongst them.
AFM/MQ/MG