Intl. section of Tehran Quran exhibition to open Sunday
May 25, 2018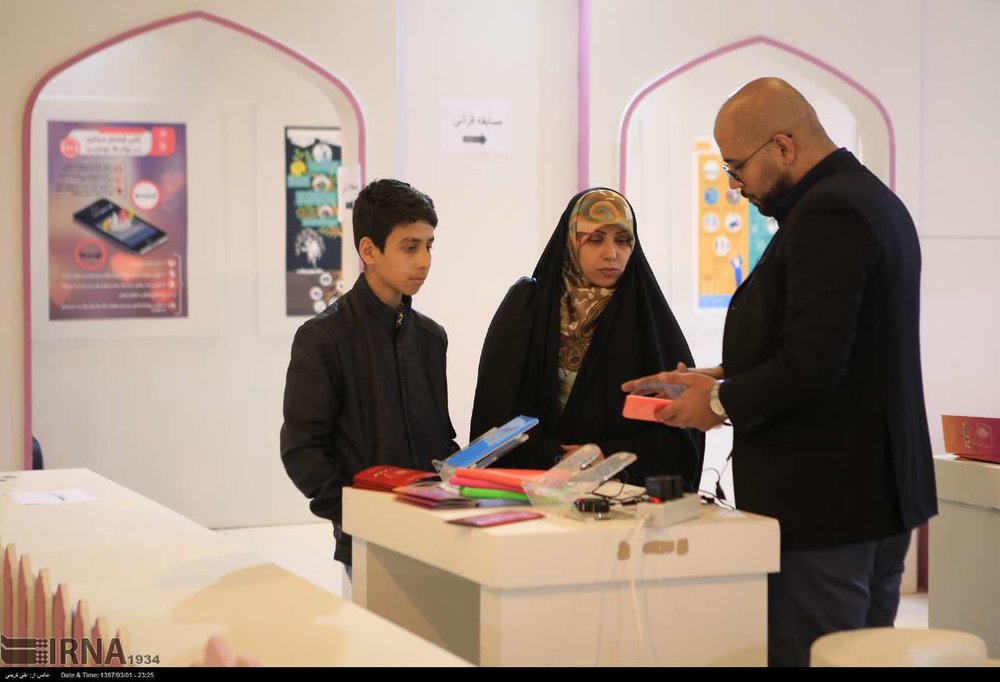 TEHRAN – The international section of the 26th International Holy Quran Exhibition will open on Sunday.
A variety of programs and exhibits have been set up in the international section of the event, which is currently underway at Tehran's Imam Khomeini Mosalla, the organizers announced on Friday.
Portraits of 20 Asian Quranic experts who lived over the past two centuries will be shown in an exhibition.
Several narrators will be present at the exhibit to explain more about the characters.
Dozens of the world magazines and periodicals publishing articles on the Quran and hadith and a group of world academic centers active in Quranic studies will be introduced in the international section.
The exhibition, which will be running until June 4, is organized every year during the holy month of Ramadan that is known as the spring of the Holy Quran.
Photo: People visit the 26th International Holy Quran Exhibition underway at Tehran's Imam Khomeini Mosalla. (IRNA/Ali Karimi)
RM/MMS/YAW