By: Syed Zafar Mehdi
Election results in India show huge drop in support for BJP and revival for Congress
December 16, 2018 - 9:53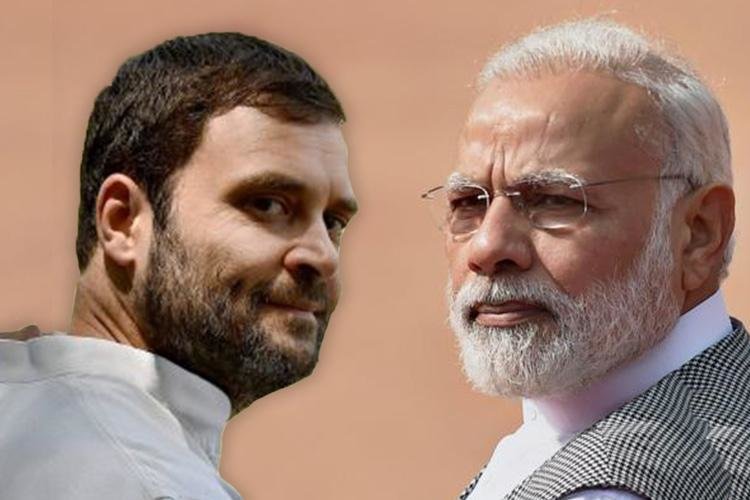 TEHRAN - The ruling Bharatiya Janata Party (BJP) in India suffered a major setback last week after losing three key states to the main opposition party Indian National Congress (INC).
The results, which come barely four months before the general elections in India, have handed an opportunity for Congress to bounce back and recoup the political space from right-wing nationalists.
Sanjay Hegde is a senior lawyer in the Supreme Court of India and a noted political commentator. In an interview to Tehran Times, he spoke about last weeks assembly elections in India, and how its outcome can influence the results of general elections in India early next year.
Excerpts from the interview:
Q. The results of assembly polls in India have dealt a big blow to the ruling Bharatiya Janata Party (BJP). How much impact will these results have on the general elections in 2019?
A. The assembly elections, in crucial heartland Indian states, where Narendra Modi scored huge majorities in 2014, their results today show that 2019 is not a foregone conclusion. They show a huge drop in support for the BJP and a revival for the Congress.
Q. Is it true that the Bharatiya Janata Party (BJP) is overwhelmingly dependent on PM Narendra Modi to win elections? Why didn't Modi factor work in these elections?
A. The BJP is seen as having been transformed into a one man party from a cadre based institution. The man himself is now over exposed and has under delivered. There is a huge fatigue factor as far as he is concerned.
Q. BJP ministers have dismissed the argument that anti-incumbency factor led to the party's drubbing in these state elections. BJP leader and minister Arun Jaitley said it could have been the fatigue factor. What's your take on it?
A. Yes people are getting fatigued with Modi overexposure. But there was anti-incumbency at work. Madhya Pradesh and Chattisgarh Chief Ministers had served 15 years, people did get bored.
Q. Rahul Gandhi completed one year as Congress president on the day of results and he couldn't have asked for better results. How do you rate him as the leader of India's oldest political party? Has he grown as a politician since 2014?
A. Rahul Gandhi has certainly grown post 2014 defeat. He has internalised the harsh things said about him, but not let them bring him down. Most importantly, he has moved out of his mother's shadow and is seen as the future of the Congress. Older politicians may be more comfortable with Sonia Gandhi, but now they have to take Rahul on board as an equal.
Q. BJP government has come under criticism for economic mismanagement and we have also seen two RBI governors resigning recently. Do you think the criticism is warranted?
A. Modi came in 2014, promising growth with equity. He has not delivered and has not been able to keep talented people at the job. He likes to surround himself with Yes men and second raters who bow before him. Now even those people are moving away, fearing further loss of their own credibility. So criticism of Modi's lack of economic knowledge is entirely warranted.
Q. Why hasn't Modi government's demonetization plan worked?
A. Demonetization of the Modi type is destined to fail. Any honest economist would have told him so. In fact Raghuram Rajan certainly told him so. Despite that it was Modi's love of the grand gesture that cost the nation untold misery. Over 100 people lost their lives.
Q. With just 4-5 months left for the general elections in India, do you think Congress will fancy real chance of mounting a strong challenge to BJP, especially after these assembly results?
A. Congress is well and truly in the 2019 game, either by itself or in a coalition.