Rouhani praises Erdogan's stance against U.S. sanctions
December 19, 2018 - 20:41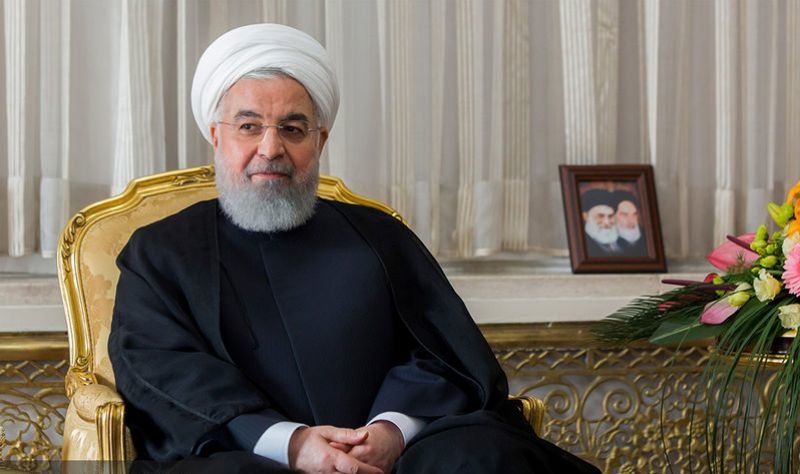 TEHRAN – President Hassan Rouhani on Wednesday praised Turkey and President Recep Tayyip Erdogan's "decisive stance" against the U.S. sanctions on Iran, Mehr reported.
Rouhani made the remarks at Mehrabad airport before departing for Turkey to jointly chair the high council of strategic cooperation between Iran and Turkey with Erdogan.
The Iranian president described Turkey as an important and influential friend in the region, with which Iran shares historical, ethnic, cultural and religious backgrounds.
"Our neighbors have told the United States that the era of dictating policies has come to an end, and that America cannot dictate [its policies] to the region and relations between the great regional countries and nations from thousands of kilometers away," he asserted.
Rouhani also said that during his trip, the two sides will discuss the security of the region, fight against terrorism.
Iran and Turkey have taken good measures in boosting security at common borders, the president added.
Elsewhere, he said the ongoing trilateral talks involving Iran, Russia and Turkey, which are aimed to put an end to the Syrian crisis, have reached "critical levels".
The president stressed that the fate of Syria must be decided only by the Syrian people.
The foreign ministers of Iran, Turkey and Russia met with UN special envoy for Syria Staffan de Mistura in Geneva on Thursday. The three countries, known as the Astana Group, agreed that the new Syrian constitutional committee should convene early next year, kicking off a viable political peace process.
MH/PA