Rouhani wants ties with Turkey to become 'strategic'
February 9, 2018 - 19:2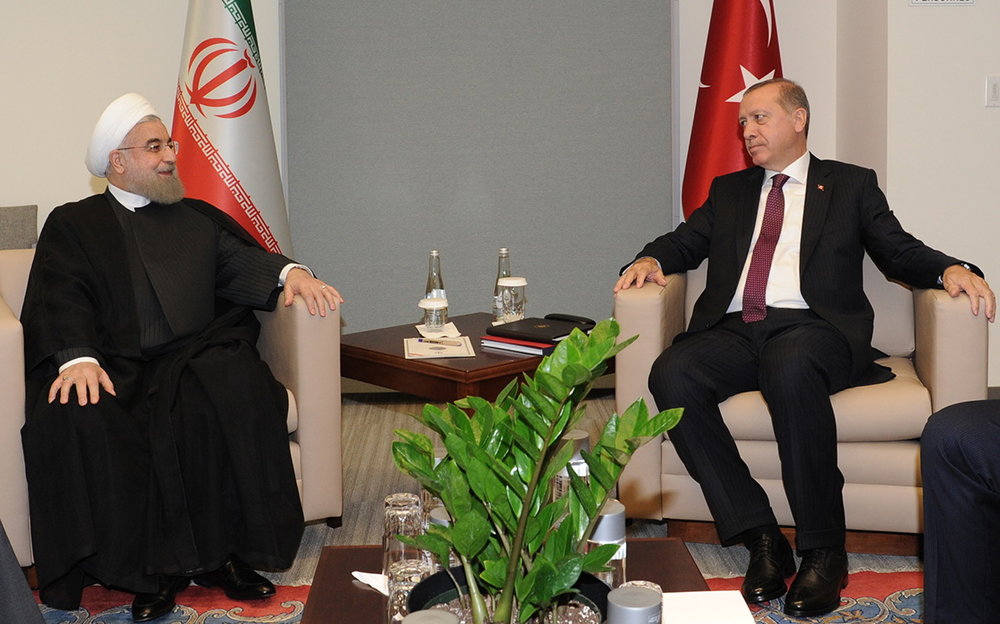 TEHRAN – Iranian President Hassan Rouhani and his Turkish counterpart Recep Tayyip Erdogan held a phone conversation on Thursday discussing bilateral ties and international issues.
"We believe that relations between Iran and Turkey should be expanded to a strategic level at various spheres," Rouhani said.
Rouhani noted that Iran is ready to expand economic ties with Turkey.
The two countries can expedite expansion of economic relations by using national currencies in economic transactions, the Iranian president suggested.
Rouhani also said Tehran attaches great importance to expansion of cooperation among Iran, Turkey and Russia on regional issues.
"There are many threats against Iran, Turkey and other Islamic countries. So, given the two countries' close views, political cooperation and consultations should continue," he remarked.
For his part, Erdogan said new threats against the region entails close cooperation between Iran and Turkey.
The Turkish president also expressed satisfaction over expansion of security cooperation in fighting terrorism.
According to Reuters, presidents of Turkey, Russia and Iran have agreed to meet in Istanbul to discuss the conflict in Syria.
Erdogan invited the Iranian president to attend the meeting.
The latest round of the Sochi meetings on the Syrian crisis was held on January 29 and 30.
Erdogan also called for expansion of relations in various areas.
The Iranian president met with Turkish Foreign Minister Mevlut Cavusoglu in Tehran on Wednesday.
Rouhani said that expansion of friendly and brotherly relations with neighboring countries, especially Turkey, is an important principle in Iran's foreign policy.
Cavusoglu said that Turkey will continue cooperation with Iran in helping settle regional crises especially the one in Syria, adding that the U.S. seeks to hatch plots in order to influence Iran-Turkey relations negatively.
NA/PA