Iran: Turkey's claims a cover-up to conceal expansionism
March 27, 2017 - 13:35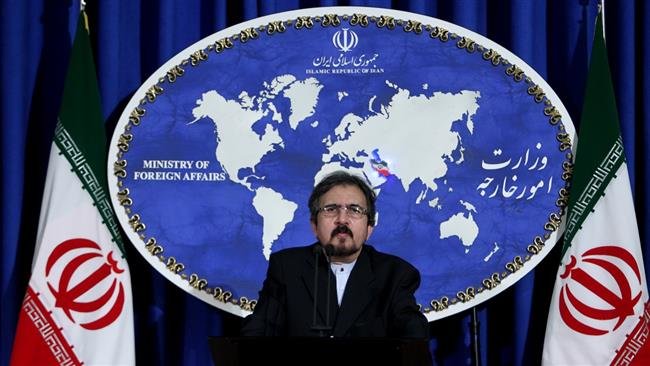 TEHRAN – Turkey seeks to justify its expansionist and interventionist policies in the region by accusing other countries, Iran's Foreign Ministry said on Sunday, reacting to recent remarks by the Turkish president.
Recep Tayyip Erdogan accused Iran on Saturday of adopting and pursuing "racist and discriminatory" policies in Iraq, what Iranian Foreign Ministry spokesman Bahram Qassemi dismissed as "unacceptable and unjustifiable."
"By accusing others and repeating fictitious claims, they [Turkish officials] are trying to justify their meddlesome and expansionist policies toward their neighbors," Qassemi said.
Elsewhere, he dismissed comments made by Turkish Deputy Prime Minister Veysi Kaynak.
The Turkish official claimed that some three million refugees, mostly Afghans, were trying to go to Turkey from Iran, expressing concern that Iran was "ignoring their demand for migration."
Qassemi said, "Iran has been hosting millions of refugees from its neighboring countries for more than 30 years."
"Turkey must learn from Iran how it has hosted millions of refugees for more than three decades and has never abused this human and humanitarian issue for specific and politically-motivated purposes against any other country," he added.
He also advised Turkish officials not to conflate humanitarian issues with political ones and urged them to respect the national sovereignty of their neighboring countries especially Iraq and Syria.
This not the first time Turkish officials hurl accusations against Iran.
Recent developments between the sides come as an unfortunate turn as Iran was among the first countries sympathizing with the Erdogan administration after the abortive July 15 putsch.
In a speech during the Munich Security Conference, Turkey's Foreign Minister Mevlut Cavusoglu claimed that Iran was "undermining" regional stability through pursuing what he called a "sectarian policy", a running theme of speeches by Israeli and Saudi representatives delivered there.
Similar charges had already been hurled at Tehran by Erdogan during his Arab states tour last February.
Addressing the same conference, Iranian Foreign Minister Mohammad Javad Zarif called on countries to stop "finger pointing", taking a dig at certain regional actors including Turkey, Saudi Arabia, and Israel.
The top diplomat proposed a "regional security arrangement" and a "modest regional dialogue forum" as key to restore peace in the region.
One day after Turkey accused Iran of fueling sectarianism in the Middle East, Tehran advised Ankara not to try to test its patience, saying "there is a cap to Iran's patience".
Turkish Ambassador to Tehran, Riza Hakan Tekin, was summoned by Iran's Foreign Ministry concerning the remarks.
Turkey and Iran do not agree on the war in Syria, which is fought by numerous foreign-backed militants.
While Tehran backs President Bashar al-Assad, Ankara demands Assad resign unconditionally.
The two neighbors also diverge on declaring a "safe zone" in northern Syria, where U.S.-backed Kurdish Peshmerga forces fight terrorist groups, what Iran disagree.
The disagreements were discussed between President Hassan Rouhani and Erdogan on the sidelines of the recent Economic Cooperation Organization (ECO) meeting in Pakistan.
Tehran hailed the session as "useful" and "important".
NA/AK