'Sanctions mean nothing to Iran which has 15 neighbors'
April 30, 2019 - 20:43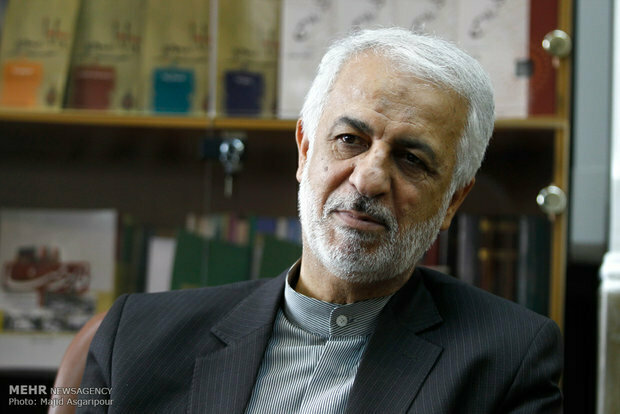 TEHRAN – Former Deputy foreign Minister Mohammad Reza Baqeri has said sanctions do not mean anything to Iran as a country which is surrounded by 15 neighbors.
"The policy of sanctions does not mean anything to a country that has 15 neighbors; however, we should know by what mechanism we can interact with these countries," Baqeri said in an interview with Mehr published on Tuesday.
He said according to the principles of Iran's foreign policy, expanding relations with neighboring and regional countries is a top priority
"However," he said, "this principle is sometimes neglected."
Baqeri pointed to Iran's relations with European countries, saying, "I believe work with Europeans should not be halted; however, we should also maintain and expand our relations with neighboring countries, including Arab and non-Arab states in order to pass through the current situation smoothly."
'Astana process is the best mechanism available'
On the future of the Astana peace process which aims to put an end to the Syrian crisis, Baqeri said the Astana talks are the best mechanism currently available to resolve the protracted Syrian conflict.
The Astana process was launched by Russia, Turkey and Iran in January 2017 to bring all warring parties in Syria to the negotiating table to complement the UN-sponsored peace talks in Geneva.
Baqeri also said disagreements among the three guarantor countries (Iran, Russia, and Turkey) with regard to Syria is a natural issue because in the international stage, every player considers its national interests to be a priority and sets its policies based on that.
He pointed out that Iran, Russia and Turkey have all fallen victim to Washington's policies and also share the same concerns with regard to Syria's security and stability.
"Authorities of the country's diplomatic apparatus should make visits to the three countries of Russia, Turkey and Syria and meet their top authorities in order to maintain the important achievement of the Astana talks," the former diplomat remarked.
'U.S. failed to coax Turkey, Iraq into acting against Iran'
Baqeri also commented on the U.S. government's efforts to isolate Iran, saying the U.S. "has failed to lure Ankara into [supporting] its sanctions policy against Iran."
The Turkish authorities are well aware of Iran and Russia's capability in the region and thus they wouldn't follow the United States' commands, he argued.
Baqeri made similar comments about the Iraqi government, which he said "knows its friends and enemies" and would not be pressed into following Washington's anti-Iran policies.
MH/PA