Rouhani warns against unwanted foreign forces in Syria
April 3, 2018 - 20:42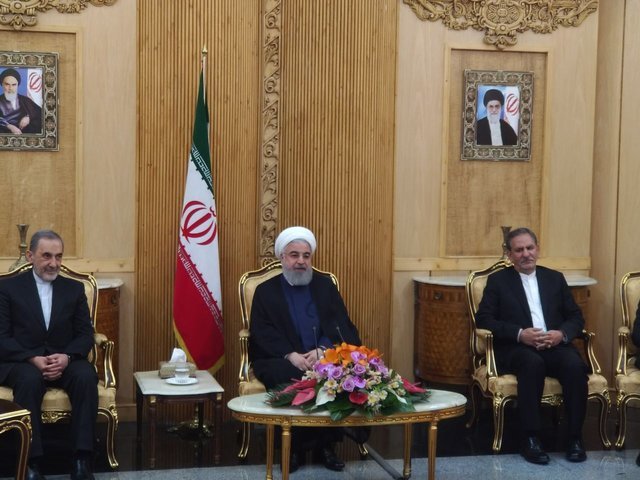 TEHRAN – President Hassan Rouhani has warned of the consequences of the presence of unwanted foreign forces in Syria, insisting on Iran's long-held policy that the Syrian crisis cannot be resolved militarily.
"Intervention of foreign forces who entered Syria without permission has added to the problems of that country," Rouhani said before his visit to Turkey.
The presidents of Iran, Russia and Turkey are scheduled to attend a trilateral summit in Turkey on the Syrian crisis on Wednesday.
"The subject of these talks is the future of Syria," Rouhani said, adding that that in the last round of talks, the three countries took important steps for the future of Syria and democracy in that country.
He also said that talks follow the Astana talks, during which a document on creating de-escalation zones in Syria was signed.
Iran, Turkey and Russia brokered the Astana talks on Syria to find a political solution to the eight-year conflict.
Earlier on Tuesday, Foreign Minister Mohammad Javad Zarif left Tehran for Ankara to meet with his Russian and Turkish counterparts prior to the trilateral summit.
Upon arriving in Ankara, Zarif said the policies of the U.S. government toward the region can lead to many threats for the future of Syria and the region.
MH/PA