In honor of the longest night: Iran pursuing UNESCO recognition of Yalda
December 22, 2018 - 20:25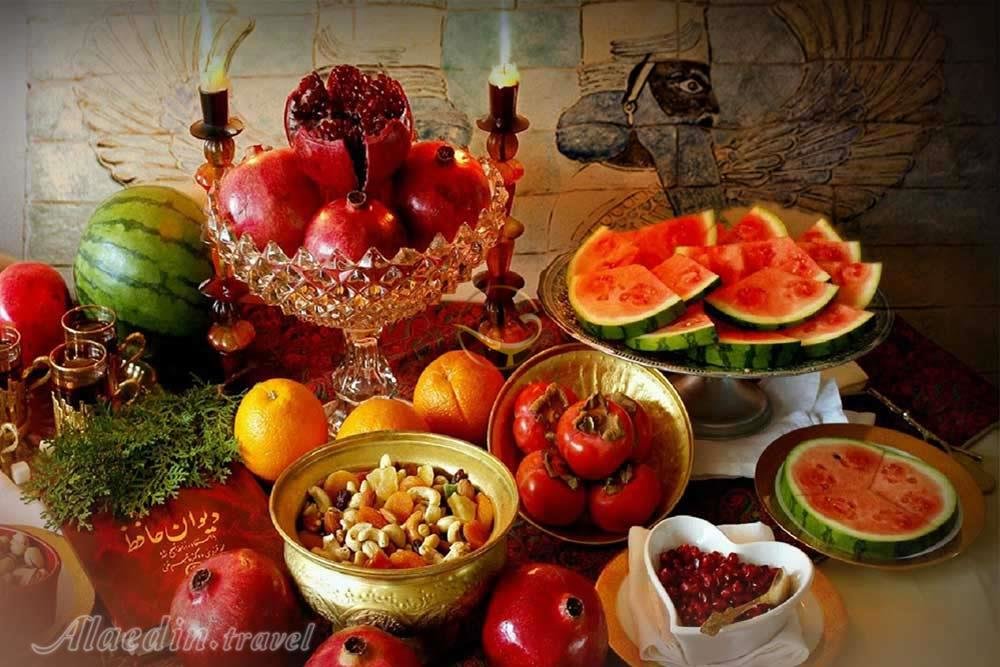 TEHRAN – Iran continues collaborating with the United Nations cultural agency UNESCO to register "Celebration of Yalda Night" officially on its Intangible Cultural Heritage list.
"Possible UNESCO-registration of Yalda is top on agenda," Iran tourism chief Ali Asghar Mounesan said on Thursday during a commemoration ceremony for Yalda.
A host of cultural figures, foreign representatives and ambassadors attended the event, which was held at Tehran's Niavaran Cultural Center, IRNA reported.
He underlined that Yalda is amongst rich rituals Iran and its neighbors have in common, saying "This joint heritage shows that Persian-speaking countries have always been together."
Mounesan also expressed hope that such ancient feast could develop friendship among the neighboring states.
Iran solely submitted an initial proposal on the event to the UN cultural body in 2015. It later issued calls for other nations, including the ones sharing a UNESCO-tag for Noruz celebrations, to join in.
Yalda Night (the birth of a new sun) and Noruz or Persian New Year (the birth of a new day) are amongst the most popular ancient Persian festivals, which are also celebrated by some countries in western and central Asia.
On that graceful night, which falls on the last day of Azar (the last month of autumn in the Iranian calendar year), the winter chill is vanquished and the warmth of love embraces the entire family. Hearts move closer to one another in the company of loved ones on Yalda.
According to UNESCO, Yadla ceremonies, in a best way, point to cultural diversity and human creativity, especially when one considers the wide range of the communities that celebrate it.
Amongst the Iranian entries to the UNESCO Intangible Cultural Heritage list are Radif of Iranian music, traditional skills of carpet weaving in Kashan, ritual dramatic art of Ta'ziye, music of the Bakhshis of Khorasan and Qalishuyan rituals of Mashhad-e Ardehal near Kashan.
AFM/MQ/MG