Tehran Times, Xinhua sign co-op agreement  
December 24, 2018 - 20:5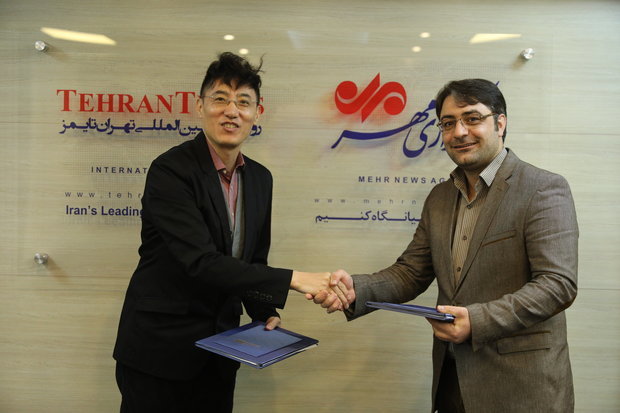 TEHRAN – The Tehran Times and China's Xinhua news agency signed a cooperation agreement on Monday.
The agreement was inked by Tehran Times editor-in-chief Mohammad Ghaderi and Xinhua's Tehran bureau chief Mu Dong.
Under the agreement, the two sides will exchange news, photos, media delegations, and undertake further measures to strengthen bonds.
Reaffirming their commitment to strengthening cooperation in the sphere of information exchange, the two sides stressed to work together in line with the interests of both parties.
SP/PA