Iran's Khademalsharieh wins silver at World Rapid Championship
December 29, 2018 - 11:25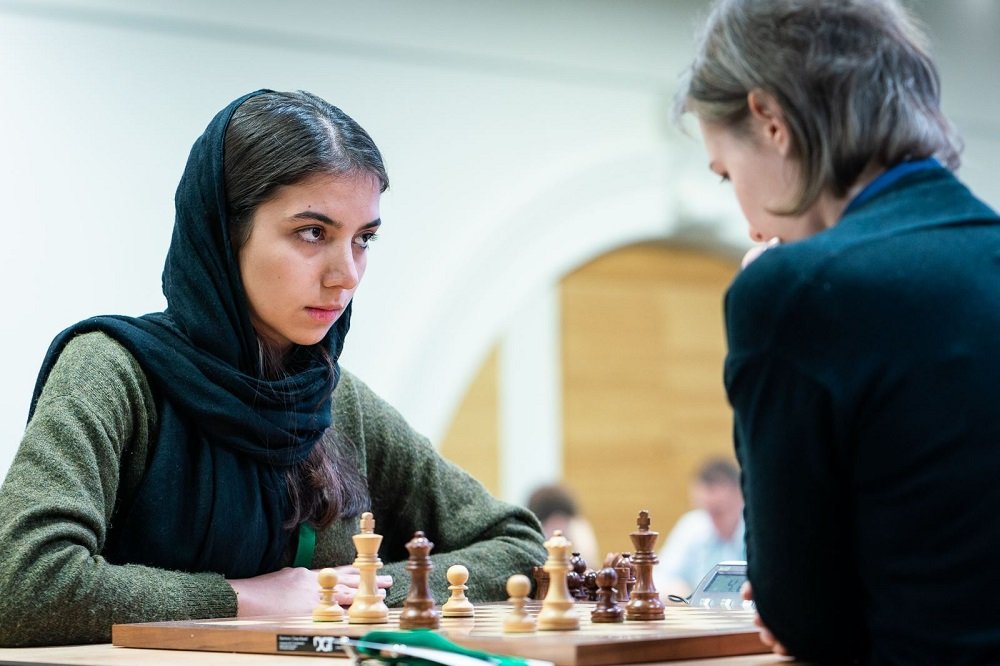 TEHRAN – Sarasadat Khademalsharieh from Iran claimed a silver at the King Salman World Rapid and Blitz Championships 2018 in Saint Petersburg, Russia.
The competitions are being held in Manege, the largest exhibition space in central Saint Petersburg from Dec. 25 to Dec. 31.

Chinese chess player Ju Wenjun, who had defended her Women's World Champion's title a month ago in Khanty-Mansiysk, managed to defend her champion's title in rapid chess as well. With 10 points in 12 games, she finished solely on top.

Wenjun has already won three world championships in 2018 (two classical) and might get yet another crown on Sunday, when the blitz event will come to an end.

Khademalsharieh and Russian Aleksandra Goryachkina tied for second place a full point behind the winner. Khademalsharieh's superior tie-break secured her second place, Goryachkina got the bronze.