'CPEC a bilateral economic project, has no military component'
December 29, 2018 - 21:17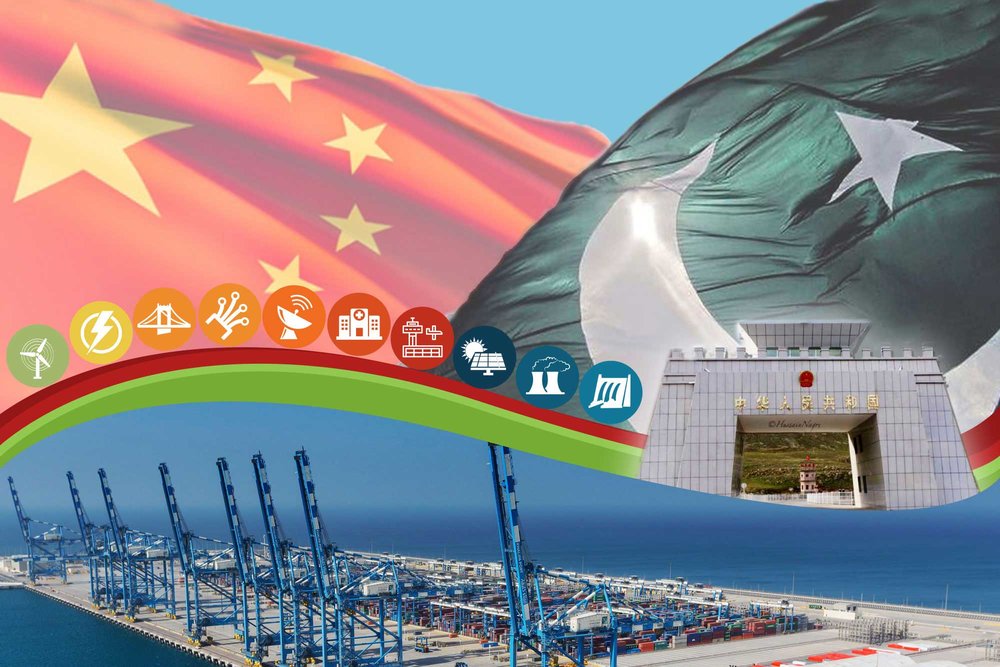 TEHRAN - Days after New York Times reported that the ambitious China-Pakistan Economic Corridor (CPEC) project has a military dimension and the two new all-weather allies were building a military partnership, both Beijing and Islamabad have rejected the report.
Reacting to the NTY report that China has hatched a secret plan to build fighter jets and other military hardware in Pakistan as part of CPEC, Pakistan's foreign office spokesman Mohammad Faisal said the project was a bilateral economic project with no military dimensions.
"The CPEC has helped Pakistan improve its economy, particularly energy and infrastructure sectors have improved under it," he was quoted as saying by Dawn. "The CPEC is a bilateral economic project, which is not against any country."
China also dismissed the report as false. "According to our information the relevant report is not true," the Chinese foreign ministry spokesperson, Hua Chunying, told media on Friday.
Hua said the CPEC is an important framework for cooperation bearing the long-term interests in mind.
"Chinese officials have repeatedly said the Belt and Road is purely an economic project with peaceful intent. But with its plan for Pakistan, China is for the first time explicitly tying a Belt and Road proposal to its military ambitions — and confirming the concerns of a host of nations who suspect the infrastructure initiative is really about helping China project armed might," the NYT report said.
"In Pakistan, China has found an amenable ally with much to recommend it: shared borders and a long history of cooperation; a hedge in South Asia against India; a large market for arms sales and trade with potential for growth; a wealth of natural resources," the report added.
"Now, China is also finding a better showcase for its security and surveillance technology in a place once defined by its close military relationship with the United States," it said further.
The growing strategic partnership between China and Pakistan has been one of the important stories of recent years, especially after the Pakistan-U.S. 'marriage' ended in an acrimonious divorce.
China has become the new all-weather ally of Islamabad, investing heavily in the country and offering aid to the Imran Khan led government at a time when it has been trying to revive the flailing economy.
The militaries of the two countries maintain high-level exchanges as well as defence and security cooperation. The strategic partnership has manifested itself in the form of CPEC, infrastructure development and routine joint military exercises.
The CPEC, which connects Gwadar Port in Balochistan with China's Xinjiang province, is the flagship project of Chinese President Xi Jinping's ambitious Belt and Road Initiative (BRI).
The eighth joint coordination committee (JCC) meeting of the CPEC took place this week, in which the two sides signed an agreement to expand industrial cooperation in diverse fields and attract investment in special economic zones.
Last week, Pakistan's Foreign Minister Shah Mehmood Qureshi had visited China as part of his four-nation tour, during which he held talks with his Chinese counterpart Wang Yi.
Last month, PM Imran Khan embarked on his maiden visit to China, during which he held talks with the top Chinese political leadership and business community.
In an interview to Tehran Times recently, Pakistan-based journalist and analyst Farrukh K Pitafi said Pakistan-China relationship "has and will go from strength to strength", adding that Washington, which has been engaged in tiffs with both Beijing and Islamabad, was displaying a "characteristic lack of imagination".