Switzerland to host next joint economic committee meeting with Iran: envoy
January 16, 2019 - 19:1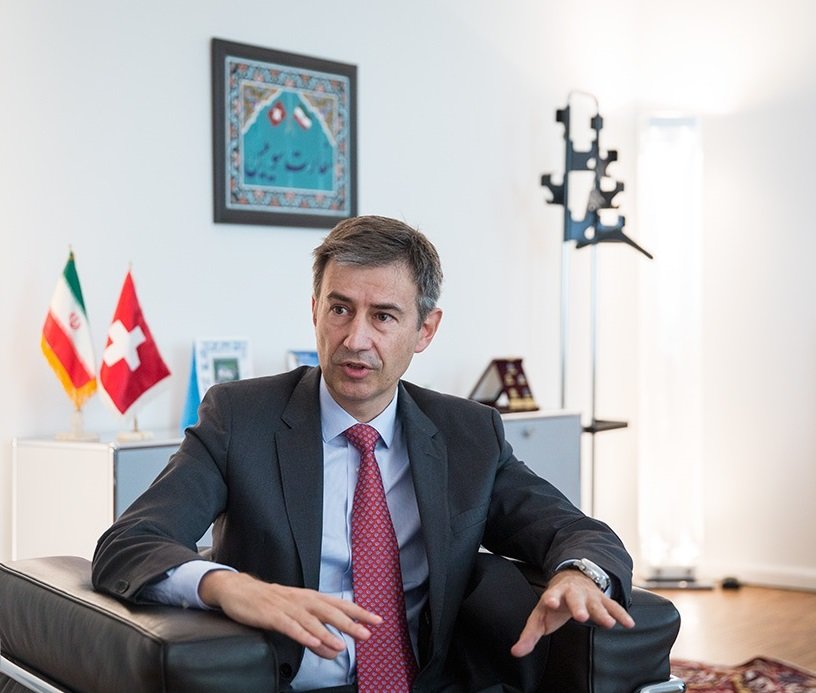 TEHRAN – Swiss government is planning to host the next Iran-Switzerland Joint Economic Committee meeting, the portal of Iran's Trade Promotion Organization (TPO) quoted the Swiss ambassador to Tehran as saying.
As reported, Markus Leitner made the remarks in a meeting with Mohammadreza Modoudi, the acting head of TPO, on Tuesday in Tehran.
The officials met in order to discuss mutual trade and also the progress of the payment mechanism which Switzerland is trying to open to export foodstuff and pharmaceuticals to Iran.
Mentioning the Swiss economy minister's remarks about the Iran payment channel, Leitner said "Although we are determined for establishing the payment channel but the Swiss ministry of economy has not made any guarantees and the minister's remarks were misinterpreted by the press."
Modoudi for his part expressed appreciation for the European country's efforts in keeping trade with Iran and called for further expansion of ties.
The TPO head noted that even though the European private sector is feeling threatened by the U.S. sanctions but Iran expects the European governments to reduce tariffs on Iranian commodities to facilitate trade to some extent.
Modudi further mentioned Iran's rising trade with its neighboring countries and said, having 15 neighboring countries Iran's foreign trade will continue its upward trend and the U.S. sanctions cannot impede that.
EF/MA