Smart city, an approach for sustainable development of Tehran
January 29, 2019 - 21:30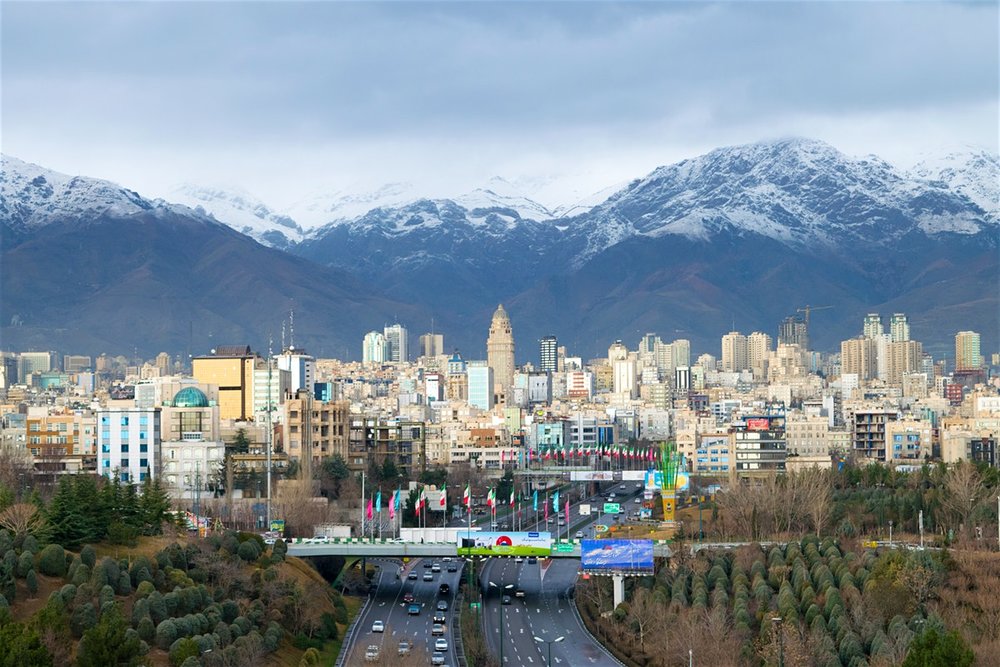 TEHRAN – In the past three decades, Tehran has improved in terms of urbanization and expansion of highways. Today, Tehran can be a better city with making its systems smart focusing on being a citizen-centric city.
Tehran is home to several highways, tunnels and skyscrapers, so the life of citizens and their facilities should be highlighted.
"We should know how you use our properties in the best way. Building bridges and highways do not improve life of citizens. Some smart measures would help people to run their errands without traveling through cities," the member of smart city committee of Tehran City Council told IRNA.
Morteza Ahmadi said that citizens should be provided with facilities to use technology for their trips.
"This is the only way, which leads to a smart city and solves problems like air pollution," he said.
World Health Organization (WHO) asserts that Tehran is one of the most air polluted cities in the world. Tehran is ranked 12th among 26 megacities in terms of ambient PM10 levels. After Cairo, Tehran is the most polluted non-Asian megacity. In 2016, the annual ambient level of PM10 was estimated at 77 micrograms per cubic meter. This is almost four times the WHO's recommended threshold of 20 micrograms per cubic meter.
Through making Tehran a smart city, its management becomes more affordable and the quality of life is improved, he said.
"However a smart city needs smart managers, who deal with incomes and costs. They should be decision makers who care about day to day improvement of the cities," he explained.
Ahmadi called the development of data processing as one of the important factors, which manifest the importance of making a city smart. Data processing reveals some facts about urban management, which were not known before, he said.
"Sensors are the other factor, which is the proprieties of smart cities in comparison with ordinary ones. Sensors can be applied on all gadgets and instruments we deal with during our daily life," he said.
Sensors are all connected to a network, which make the urban management easy and is a crucial part of the smart city, he explained.
Smart city is more than ICT
Smart city is something more than information and communication technology. Although ICT is one of the main factors of the smart city transportation, building, economy, business and innovation are other important elements for a smart city.
"For example electric car is one of the elements that is used in some world cities for making them smart. However, we do not have this technology in our country, which seems crucial due to air pollution we deal with," he said.
Electronic identity and sign are other important factors we do need for making smart cities nationwide, he said.
"However, there is no system for electronic identity verification, which delayed making smart cities in Iran" he lamented.
The government can fulfill the electronic identity system through smart national ID cards, he said.
"Through the citizen-centric services, a citizen can run the errands through internet and follow up on them," he said.
In this way, each citizen provides information and data through its interaction with municipalities and this way, a digital character is formed for each citizen, he said.
Through these data, the municipality can provide services and facilities for different groups of citizens, he said.
He also pointed out to administrative integrity as one of the results of smart city system.
The smart system leads to transparency and this is great for administrative processes, he explained.
At the end, Ahmadi said that the sustainability of smart city is very important factor, which should be considered.
Smart cities - statistics & facts
According to statista, smart cities, also commonly known as cyberville, digital cities, intelligent cities, and wired cities, are urban areas that collect electronic data from citizens, devices, and assets to manage available resources more efficiently.
A wide range of information and communications technology (ICT) applications are executed to enhance, reduce costs and resource use, as well as increase the communication between government and citizens. Ideally, these applications can enhance knowledge and innovations, promote working environments, and connect technology and society. It also strives to embed a digital connection between government services and citizens to positively impact local communities.
There are dozens of ways to define a smart city based on the types of technology implemented and its goals.
For example, developments of ubiquitous cities (U-Cities) in South Korea has been notable; U-Cities aim to connect citizens to any service through any smart device.
Knowledge cities focus on the innovation of the knowledge economy and subsequently aim to increase its skilled workforce. A digital city is defined as a region that allows for increased interconnection and information sharing. Despite a wide range in the purposes behind smart cities, they generally promote the efficient use of physical infrastructure and act as a collaborative effort between locals and government to improve the city.
SB/MQ/MG