Our defense doctrine is to keep range of missiles to 2000km: Shamkhani
January 29, 2019 - 20:44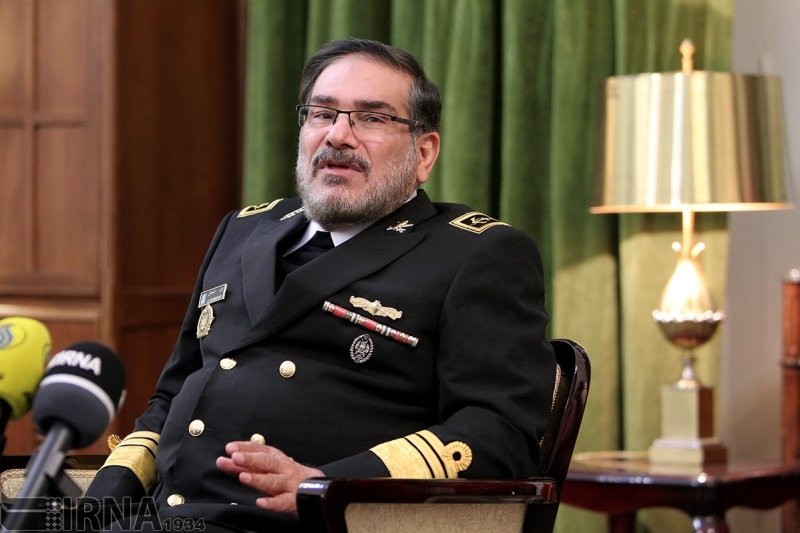 TEHRAN – It is not part of Iran's defense doctrine to extend the range of its missiles from the current 2000 kilometers, Ali Shamkhani, secretary of the Supreme National Security Council, said on Tuesday.
The top security official said Iran is focusing on promoting the precision of its missiles.
"Iran has no scientific limitation to extend the range of its military missiles. Iran simply has not the will to extend the range of missiles based on its defense doctrine, however, it constantly works to increase (their) precision," Shamkhani said during a conference at Iran University of Science and Technology.
The security chief criticized the West which along with the Zionist regime have launched a propaganda campaign against Iran's satellite launch.
Linking Iran's satellite launch to missile program is an effort by Israel and the West to mislead the public opinion, he added.
Mohammad Ali Jafari, the commander of the Islamic Revolution Guards Corps (IRGC), said in June 2018 that the range of Iranian missiles is 2000 kilometers and the country does not need to extend it.
Iran attempted on January 15 to launch Payam satellite into orbit but the rocket's third stage failed to provide enough speed to reach the orbit.
U.S. Secretary of State Mike Pompeo claimed in a statement that Iran's failed attempt to launch the satellite demonstrates the Islamic Republic's intent to develop missiles able to reach as far as Europe.
Israeli Prime Minister Benjamin Netanyahu claimed that Iran's satellite launch was actually part of the country's attempt to develop intercontinental ballistic missiles.
NA/PA