Trump chastises intel chiefs after they contradict him on Iran
January 30, 2019 - 20:2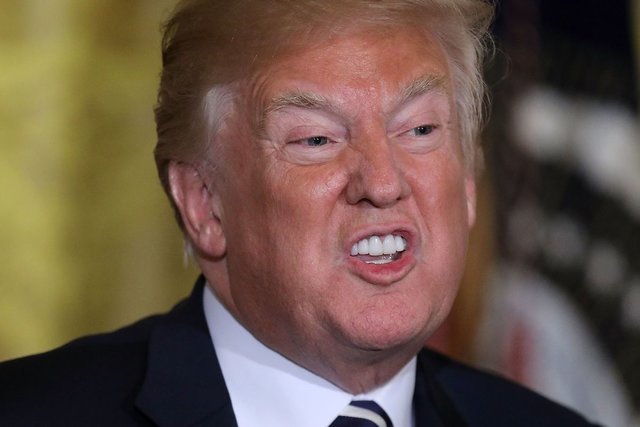 President Donald Trump chastised his own intelligence officials Wednesday morning for being soft on Iran a day after they contradicted numerous administration claims of foreign policy success, CNN reported.
On Tuesday, the nation's top intelligence official, who was appointed by Trump, told Senate lawmakers that Iran is still sticking to limits on its nuclear program -- an assessment at odds with longtime administration claims that Iran is an immediate nuclear threat.
Trump, in a remarkable rebuke that was reminiscent of his past criticisms of law enforcement officials, said the intel chiefs were "extremely passive and naive" on the matter.
"The Intelligence people seem to be extremely passive and naive when it comes to the dangers of Iran. They are wrong!" Trump tweeted.
"When I became President Iran was making trouble all over the Middle East, and beyond. Since ending the terrible Iran Nuclear Deal, they are MUCH different, but a source of potential danger and conflict…Perhaps Intelligence should go back to school!"
In announcing last May that the U.S. would withdraw from the Iran nuclear agreement, Trump argued that remaining in the 2015 pact would lead to a nuclear arms race in the Middle East.
But more than eight months later, U.S. intelligence officials testified that there is no indication Iran is removing limits on its nuclear activities and told lawmakers that Tehran remains in compliance with the agreement despite the U.S. withdrawal.
"While we do not believe Iran is currently undertaking the key activities we judge necessary to produce a nuclear device, Iranian officials have publicly threatened to push the boundaries of JCPOA restrictions if Iran does not gain the tangible financial benefits it expected from the deal," Coats said Tuesday.