Ten-Day Dawn celebrations start
February 1, 2019 - 20:47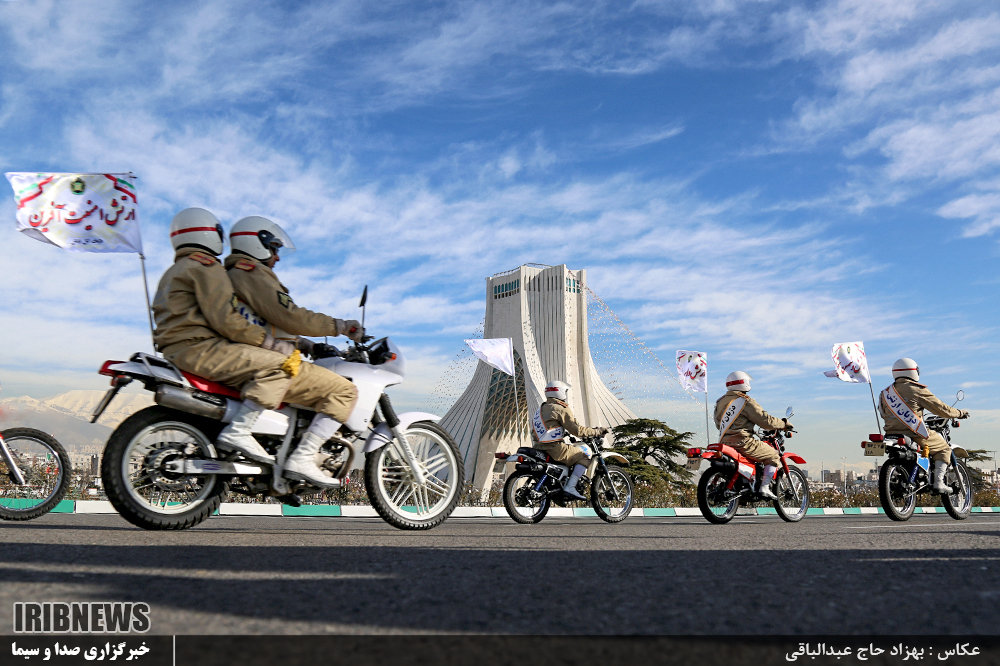 TEHRAN – The Iranian nation on Friday started celebrating the Ten-Day Dawn to mark the 40th anniversary of the Islamic Revolution, which toppled the Pahlavi monarchy in 1979.
A series of nationwide ceremonies kicked off at 9:33 a.m. local time (0603 GMT), the time when the late founder of the Islamic Republic Imam Khomeini returned to Iran on February 1, 1979 after a 15-year exile.
A special ceremony was held at Imam Khomeini's mausoleum south of Tehran, with a host of senior state and military officials as well as thousands of people from all walks of life in attendance.
There, Ayatollah Ahmad Jannati, head of the Assembly of Experts, delivered a speech. Imam Khomeini, he said, stressed the idea that Islam can rule.
"For forty years the whole world tried to stop us. An Islamic government was Greek to the world and they said Islam was only about prayers and fasting," Jannati said.
"All world powers believed the Islamic government would be limited, and would collapse after a couple of years," Ayatollah Jannati remarked.
However, he added, it was clearly revealed that America and all world powers failed in their efforts to oust the Islamic republic establishment.
"World powers imposed eight years of war on us [during the 1980s] and we managed to strongly resist the foreign aggression at a time when no one thought we would survive the enemy's military power," he stated.
"Today, America is doing whatever it can to destroy the Islamic system…. It urges other countries not to work with Iran. And those intoxicated by the petrodollars have come to America's help in order to break the power of Islam," Ayatollah Jannati said in open reference to the return of sanctions against Iran by the Trump administration and a coalition of the U.S., Israel and Saudi Arabia against the Islamic Republic.
"They have so far failed to do anything, and will fail in the future, as well," he added.
This year's celebration comes with special significance for the Islamic Republic, after hawkish U.S. national security adviser John Bolton said in 2017 that "the Ayatollah Khomeini's 1979 revolution will not last until its 40th birthday."
"The outcome of the president's policy review should be to determine that the Ayatollah Khomeini's 1979 revolution will not last until its 40th birthday. And that's why, before 2019, we here will celebrate in Tehran!" he told a terrorist MKO convention in Paris.
Elsewhere, a motorcade riding in memory of Imam Khomeini's arrival, kicked off at Mehrabad Airport and rode to Behesht-e Zahra cemetery south of the capital Tehran, where Imam Khomeini delivered his first speech after returning from the exile, in an address to five million people.
Similar ceremonies were held across Iran to mark the first day of the Ten-Day Dawn period.
Imam Khomeini spent more than 14 years in exile, mostly in the Iraqi holy city of Najaf. He also spent some time in Turkey and France before his return to Iran.
Millions of people converged on the capital from across the country on the day of his return. His arrival gave considerable momentum to popular protests against the Pahlavis, which eventually led to the dynasty's overthrow ten days later.
SP/PA