Economy minister hails Basij's efforts to bypass sanctions
February 3, 2019 - 22:34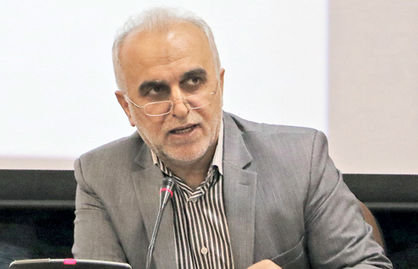 TEHRAN – Economy Minister Farhad Dejpasand said on Sunday that Basij is tasked with a heavy responsibility to bypass the enemies' economic sanctions and thwart their anti-Iran plots.
Speaking to Basij commanders, Dejpasand said Iran is suffering from the sanctions and Basij is expected to devise timely plans to reduce the effects of sanctions, IRNA reported.
Basij played a significant economic role during the eight years of Saddam Hussein's war against Iran in the 1980s, the minister added.
MH/PA