Hatami: Iran unshaken to advance defense capabilities
February 4, 2019 - 20:22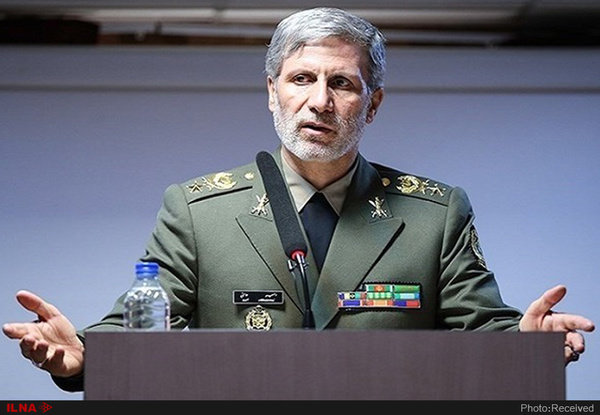 TEHRAN – Defense Minister Amir Hatami said on Monday that Iran is unwavering in its firm decision to promote its defense capabilities.
"We assure the great Iranian great that we will not back down from defending the people, our land, causes of Imam Khomeini and also following the Leader's guidelines and will have no fear for promoting our defense capabilities," ILNA quoted Hatami as saying.
The brigadier general added Iran will make more advances through maintaining unity and using scientific capacities.
In recent years, Iran has made great achievements in its defense sector and attained self-sufficiency in producing essential military equipment and systems.
Iranian officials have always stressed that the country's military and arms programs are for defense purposes and should not be perceived as a threat to any other country.
The Iranian Armed Forces have recently test-fired different types of newly-developed missiles and torpedoes and tested a large number of home-made weapons, tools and equipment, including submarines, military ships, artillery, choppers, aircrafts, UAVs and air defense and electronic systems during massive military drills, Fars news agency reported.
Just on Saturday the Defense Ministry unveiled surface-to-surface Hoveyzeh missile with a range of 1,350 kilometers.
NA/PA